MVHRA President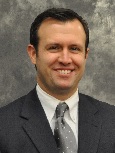 Attorney
Dinsmore and Shohl LLP
1 South Main Street
Dayton , Ohio 45402
MVHRA President's Message
Welcome to Miami Valley Human Resources Association. I assume this leadership role with sincere humility and great excitement for what is to come. Whether you are new to the HR field or have many years of experience, or if you have an interest in learning more about the HR profession, I invite you to connect with us to discover: 1) types of memberships and how to join; 2) how to attend events as a guest, member, or non-member; and 3) the benefits and rewards of becoming an active MVHRA member.
We are an affiliate of the Society for Human Resource Management (shrm.org) and a local starting point for networking, information, professional development, and continued support of excellence in Human Resources. I invite you to use this site as a resource and encourage you to check back frequently for news and updated information.
Having served as president-elect in my previous MVHRA role, I had ample time to consider what legacy I would like to leave behind post-presidency. It's very simple, actually—it is to expand and enhance our collaborations with other area organizations and institutions that provide win-win scenarios for them and for our members. My goal has two desired outcomes: 1) to add value for our members by forging stronger and meaningful relationships that add value to MVHRA; and 2) to promote MVHRA and, more specifically, the HR profession as one that is strategic and forward-thinking.
We are fortunate to have a group of experienced and capable HR professionals who volunteer and serve on our executive committee, board, and chair roles. It takes each and every one of us fulfilling our roles to the best of our ability that enables our chapter to remain sustainable, while continuing to evolve. Please feel free to call on any of us for assistance in helping you to grow and develop in your chosen HR career path. And, know that we invite you to offer your talents and strengths as a volunteer to help make MVHRA even better as we move forward.
Please take a moment to review our mission, vision, and 2016-17 strategy. We encourage you to get involved in MVHRA and to voice your suggestions about this site as well as our activities. We look forward to seeing you at an upcoming meeting or event, and will do our best to make you feel welcome!
Most sincerely,
Matt Bakota
MVHRA President