MVHRA President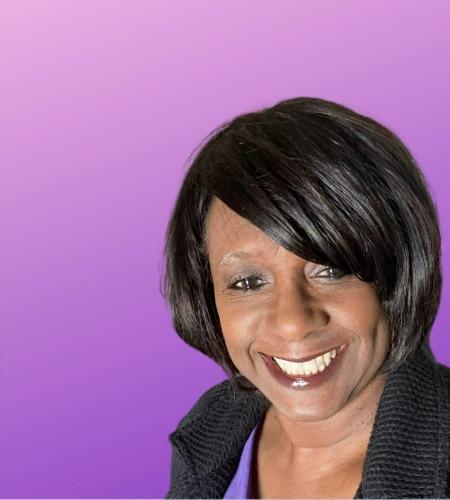 Human Resource Consultant
PCB Solutions
MVHRA President's Message
Welcome to Miami Valley Human Resources Association. I am humbled and honored to accept this position as I look forward to serving you as a lay servant. This a challenging time but TOGETHER we can reach higher heights in our profession.
We've dealt with a lot these last two years and one thing I know is we can do is pivot quickly to meet the needs of our employees and clients. But I also wanted to encourage you as our journey is just beginning and the work you are doing matters. We are making an IMPACT on our organizations through thought leadership and being recognized for the value we bring. This an exciting time for us!!
As an affiliate of the Society for Human Resource Management (shrm.org), we are a local starting point for networking, information gathering, professional development, and continued support of excellence in Human Resources. I invite you to use this site as a resource and encourage you to check back frequently for news and upcoming events.
Having time to think about my legacy as I assume the role as the MVHRA President, it was crystal clear, I wanted to "Re-Ignite the Fun" in the HR Profession and our association in particular! Our energy, innovation, and ability to work alongside our colleagues, business partners and even those in the C-Suite should be fun while we create and maintain healthy work cultures. Through my efforts, I want our association to continue to build relationships in the community, be of service to the next generation and leave a dynamic footprint for HR professionals to follow in the future.
I must give credit where is credit is due as I could not fulfill this role without the help and support of our wonderful Board of Directors who are not only talented professionals but creative and amazing visionaries. It takes each and every one of us fulfilling our roles to the best of our ability that enables our chapter to remain sustainable, while continuing to evolve. I am thrilled to share space with an amazing group of people.
Please feel free to reach out to any of us for assistance in helping you to grow and develop in your chosen HR career path. We are always looking for amazing people like yourselves to become volunteers to assist us in continuing to achieve our mission and vision at MVHRA. Please Join Us!
I would like to leave you with one of my favorite quotes from Maya Angelou.
"I've learned that people will forget what you said, people will forget what you did, but people will never forget how you made them feel."
I hope is the MVHRA will leave a wonderful impression on you personally and professionally.
Joyce Whitaker, SHRM-CP
MVHRA President