President
Current President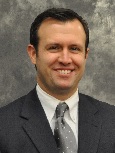 Attorney
Dinsmore and Shohl LLP
1 South Main Street
Dayton , Ohio 45402
Position Summary:
Provide leadership to the MVHRA consistent with state, regional, and SHRM policy, strategies and objectives. Effectively operate the chapter so that the needs of the members are met. Perform other duties as required by the local chapter's bylaws. Serve as a voting member of the State Council.
Responsible To:
The members of the chapter
The State Council Director
Primary Responsibilities
Conduct the business of the chapter in accordance with the chapter bylaws and serve as chairperson of the chapter's Board of Directors.
Preside over the activities of all officers and directors, as well as standing committees, to ensure the accomplishment of chapter goals, objectives, and strategies.
Monitor the use, accounting, and handling of the chapter funds.
Chair all meetings of chapter officers and members.
Participate in the development and implementation of short-term and long-term strategy planning for the chapter.
Represent the chapter in the Human Resources community.
Attend State Council meetings and actively participate in State Council matters.
Provide information to State Council as an elected representative of the chapter.
Appoint proxy to attend State Council meetings when unable to attend.
Maintain a current, active SHRM membership.
Maintain communication with the State Council Director and the SHRM Regional Team.
Communicate state, regional and/or SHRM's goals, policies, and programs to chapter members.
Represent the State Council to local chapter leaders and the membership.
Position Requirements:
Must be an SHRM member in good standing elected by the chapter membership.
Must be member in good standing with MVHRA