Immediate Past President
Current Immediate Past President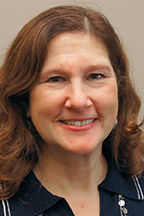 Senior Director Human Resources
DOCS - Dermatologists of Central States
7366 Melinda Ct
Dayton , OH 45414
Position Summary:
Advise the President and other officers and Board of Directors members regarding past practices, general operations, and other matters to assist in the smooth running of the organization.
Responsible To:
The chapter President
The chapter Board of Directors
The members of the chapter
Primary Responsibilities
Act as advisor to chapter Board of Directors regarding past practices and operations in accordance with chapter's bylaws. Upon request, assist officers in performing their responsibilities.
Accumulate information all year about the chapter and compile it for the Chapter Achievement Plan submitted to SHRM by January 31 each year. Submission of the Chapter Achievement Plan is required by SHRM and covers the year just passed. Submissions should be sent no later than January 31 to your SHRM Regional Team at SHRM.
Coordinates and prepares submissions for chapter Pinnacle Award nominations, if applicable.
Participate in the development and implementation of short-term and long-term strategy planning for the chapter.
Represent the chapter in the Human Resources community.
Attend all monthly membership and Board of Directors meetings.
Resources Available:
SHRM supplies the following resources for Chapter Past-Presidents

Award Programs (Pinnacle, etc.)
Chapter Achievement Plan
Chapter Best Practices
Chapter Position Descriptions
SHRM Leaders Guide
SHRM Strategic Planning Toolkit
And MUCH MORE... available online at the Volunteer Leaders' Resource Center.