Assistant Treasurer
Current Assistant Treasurer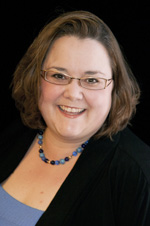 HR Manager Total Rewards
Kettering Health Network
805 Belmonte Park N.
Dayton , OH 45405
Position Summary:
The Assistant Treasurer is an appointed position and serves as the chapter's assistant chief financial officer and assistant financial advisor to the Board of Directors. As such, the assistant Treasurer in the absence of the Treasure is responsible for ensuring that the chapter's financial resources are properly and accurately utilized, recorded, and reported to the Board of Directors and the chapter membership.
Primary Responsibilities
Prepares an annual financial budget and submits to the Board of Directors for approval.
Prepares and maintains all financial records for the chapter, including funds received, disbursements made, accounts receivable, and accounts payable.
Prepares and presents financial reports on the chapter's financial position, including a comparison of actual versus budgeted income and expenses, at each Board of Directors meeting.
Oversees the timely and accurate preparation of tax returns (if applicable), renewals of insurance and annual financial audits of chapter financial records.
Collects monies at monthly membership meetings, professional development workshops, and other chapter events and deposits in the chapter's bank account in a timely manner.
Issues checks for payment of chapter obligations.
Generates and collects invoices.
Completes monthly reconciliation's of chapter bank statements.
Attends monthly membership and Board of Director meetings.
Conducts a fiscal year-end audit (by members or outside firm).
Publishes a financial statement for the membership.
Position Requirements:
Member of MVHRA and SHRM.
Working knowledge of financial reporting and basic accounting.
Proficiency in Microsoft Office Excel
Accreditation as a PHR or SPHR highly desired.