Marketing Committee Chair
Current Marketing Committee Chair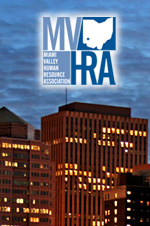 HR Specialist
Magellan Aerospace
10029 Village Tree Court
Miamisburg , OH Ohio 45342
Position Summary:
The Marketing Coordinator is a volunteer position that reports to the Board of Directors. This role is responsible for providing marketing advice and counsel to all member- and community-facing committees (i.e., membership, newsletter, job bank, community relations, college relations, and networking/publicity) of MVHRA to support the chapter's mission, provide consistency and continuity, and support/enhance the brand and image of MVHRA to the community and prospective new members.
Primary Responsibilities
Coordinate and support the activities of chairs and members of those committees noted above in the position summary.
Communicate with local media sources to ensure community awareness of chapter activities and events. Work with other committee chairs and/or members to write and submit short chapter-related or HR-related news items for local newspaper or business paper.
Work with membership director to help plan chapter and community events.
Attend all monthly board of directors meetings, or supply a substitute.
Participate in the development and implementation of short-term and long-term strategic planning for the chapter.
Represent the chapter in the human resources community.
Position Requirements:
Member of MVHRA and SHRM.
Background or experience in marketing highly desired.
Proficiency in Microsoft Word or some other word processing application
Accreditation as a PHR or SPHR highly desired.