Past Presidents Committee Chair
Current Past Presidents Committee Chair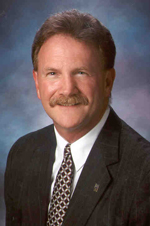 CEO
The Weissbrod Group, LLC
270 Monroe Concord Road
Troy , OH 45373
Position Summary:
The Past Presidents Chair serves in a consultative capacity, providing advice, guidance, counsel and support to the Board.
Primary Responsibilities
Forms and directs activities of the Past Presidents Committee.
Makes recommendations to the Board on a wide range of issues and topics.
Assists Board directors and chairs in the accomplishment of projects and duties.
Provides input in identifying the slate of officers to be presented to the general membership for election.
Assists in completing the annual Board election process.
Attends monthly membership and Board of Director meetings.
Position Requirements:
Past President of MVHRA
Member of MVHRA and SHRM.
Accreditation as a PHR or SPHR highly desired.