Networking - Community Relations Committee Chair
Current Networking - Community Relations Committee Chair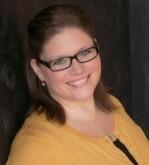 Co-Owner
11th Hour Staffing & 11th Hour HR Consulting
1193 Lancashire Drive
Beavercreek Twp , OH 45385
Position Summary:
The Networking Chair is a volunteer position that reports to the Board of Directors. The Networking Chair is responsible for a variety of duties including assisting the Program Chair with the coordination of the monthly meetings, serving as a public relations agent with the local media and developing a reciprocating relationship with vendors.
Primary Responsibilities
Monthly Meetings

Arrange for meeting tools (i.e. projector, screen, podium, etc.)
Greet speaker and meeting sponsor and ensure they have everything they need.
Staff networking table and meet members at the door.
Hand out/pick up speaker reviews.

Media Relations

Develop relationship with local editors and business reporters.
Publish meeting notices to the local media.
Alert editors/ reporters of special workshops or programs of interest to the Dayton business community.
Distribute news releases when applicable.

Vendor Relations

Recruit meeting sponsors and advertisers
Run the annual vendor fair in the fall
Position Requirements:
Member of MVHRA and SHRM.
Working knowledge of record keeping.
Proficiency in Microsoft Word or some other word processing application
Accreditation as a PHR or SPHR highly desired.