MVHRA Committees
College Relations Committee
Betsy Brown, SPHR, SHRM-SCP
Sr. Consultant
Right Management
5011 Alpine Rose Ct.
Dayton Ohio 45458
P: (937) 429-9225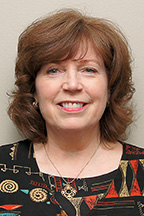 Betsy Brown , SPHR, SHRM-SCP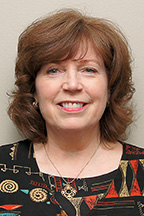 Betsy Brown is a Consultant with Right Management, a global career transition and talent management consulting firm. Her focus is working with employees who find themselves in job transition as a result of being impacted by company downsizing and change. Prior to joining Right Management, she was a Director of Human Resources and HR Business Partner with the Reynolds and Reynolds Company for human resources strategy, organizational development, change management, HR projects, and policy and processes.
In her distinguished career, Betsy has had a broad range of responsibilities. These include partnering with business leaders and providing consultative services to achieve organizational effectiveness and implement key development initiatives. She has in-depth experience in executive coaching, project and change management, process improvement, talent and performance management, associate relations and compensation.
Betsy is and active volunteer in her community and has served on many education and nonprofit boards. She has an MS in Personnel Counseling and a BS in Rehabilitation Education from Wright State University. She holds the designation of Senior Professional in Human Resources (SPHR) and SHRM Senior Certified Professional (SHRM-SCP). She is certified in multiple training delivery systems and leadership assessment tools. Betsy is adjunct faculty for the Raj Soin College of Business at Wright State and teaches courses in Human Resources.
Committee Co-Chair Person
Position
Open
Please contact our Chapter President if interested in this position.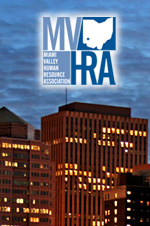 Kelli Cowgill
HR Manager
Cintas Corporation
903 Brandt Street
Dayton OH 45404
P: (937) 236-1506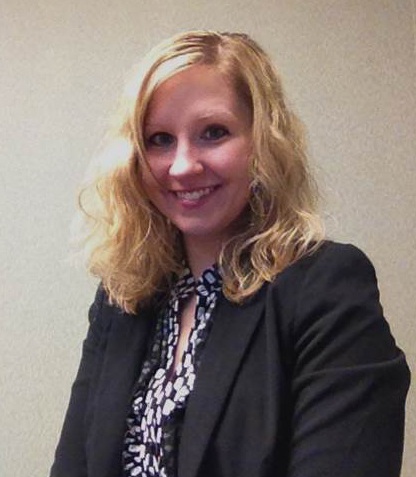 Kelli Cowgill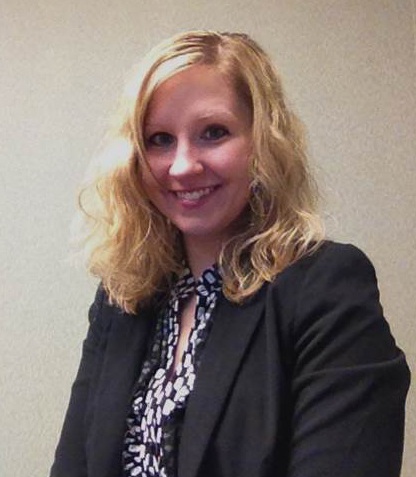 Kelli Cowgill is an HR Manager with Cintas Corporation, a leading business to business service provider headquartered in Mason, Ohio. Kelli supports a team of diverse employees in the Dayton area, and is responsible for recruiting and staffing, onboarding, training, benefits, compensation, employee engagement, and talent management. Throughout her career, she has worked to achieve top results within the Cintas HR Group and looks for ways to continuously improve the HR function. She loves to partner with operations leaders in order to influence change and create an inclusive environment where employees on all levels feel like a valued member of the team.
Kelli began her career with Cintas immediately after graduating from Miami University with a BS in Business Management and Organizations in 2010.
Linda Dean, SPHR
Manager - Human Resources Administration
DMAX Ltd
76 Farrell Road
Vandalia OH 45377
P: (937) 425-9739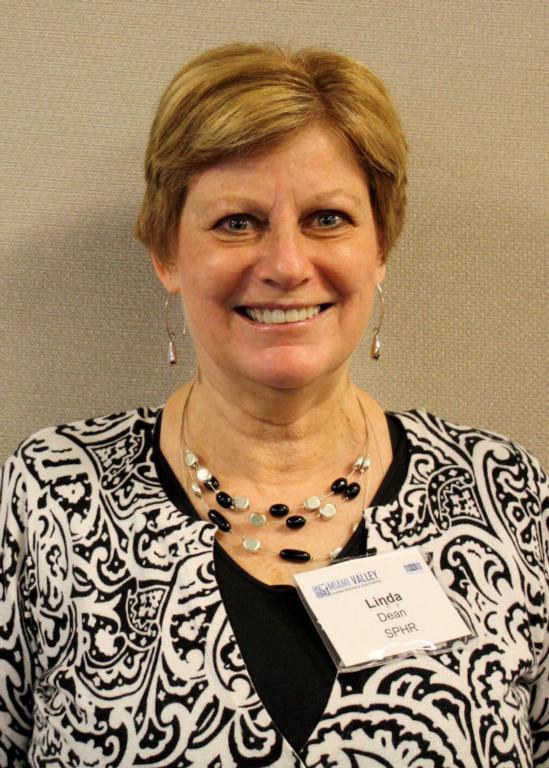 Linda Dean , SPHR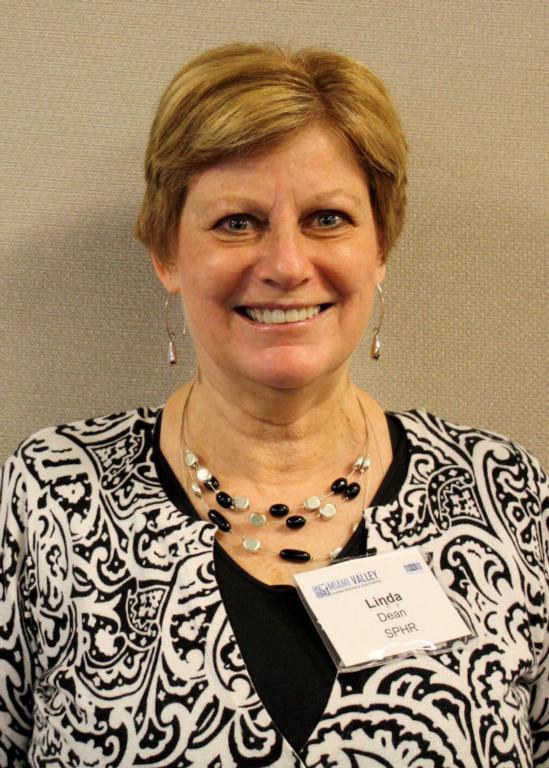 Linda Dean is currently Manager, HR Administration for DMAX, Ltd, manufacturer of the 6.6L Duramax diesel engine, located in Moraine, Ohio. In this role, she has responsibility for salaried human resources, HRIS, compliance, benefits and wellness. Linda began her career as a manufacturing supervisor at the Inland Division of General Motors after earning a Bachelor of Business Administration degree from Ohio University. Following Inland, Linda held positions of increasing responsibility in Operations and Human Resources at General Motors Powertrain Division - Moraine Engine Plant. Upon the closing of the Moraine Engine facility, Linda was selected to be part of the Human Resources launch team for the greenfield start-up of the DMAX facility. Linda holds SPHR and CEBS certifications, has earned an MBA from the University of Cincinnati and serves as an adjunct instructor in business and HRM courses at Edison Community College and Indiana Wesleyan University.
Kimberly Lukaszewski, SHRM-SCP
Associate Professor of Management
Wright State University
Rike Hall
Dayton OH 45435
P: (937) 775-2720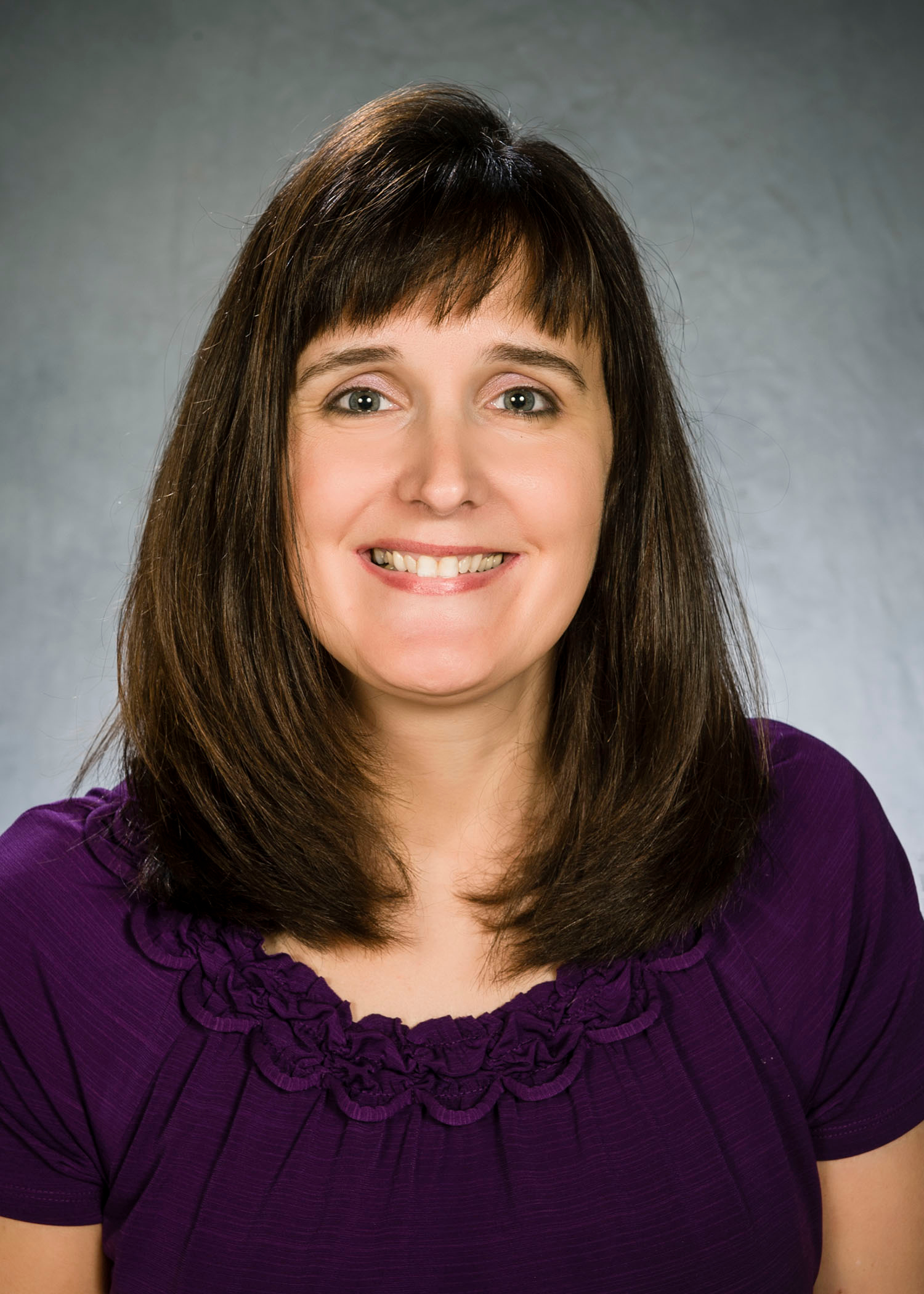 Kimberly Lukaszewski , SHRM-SCP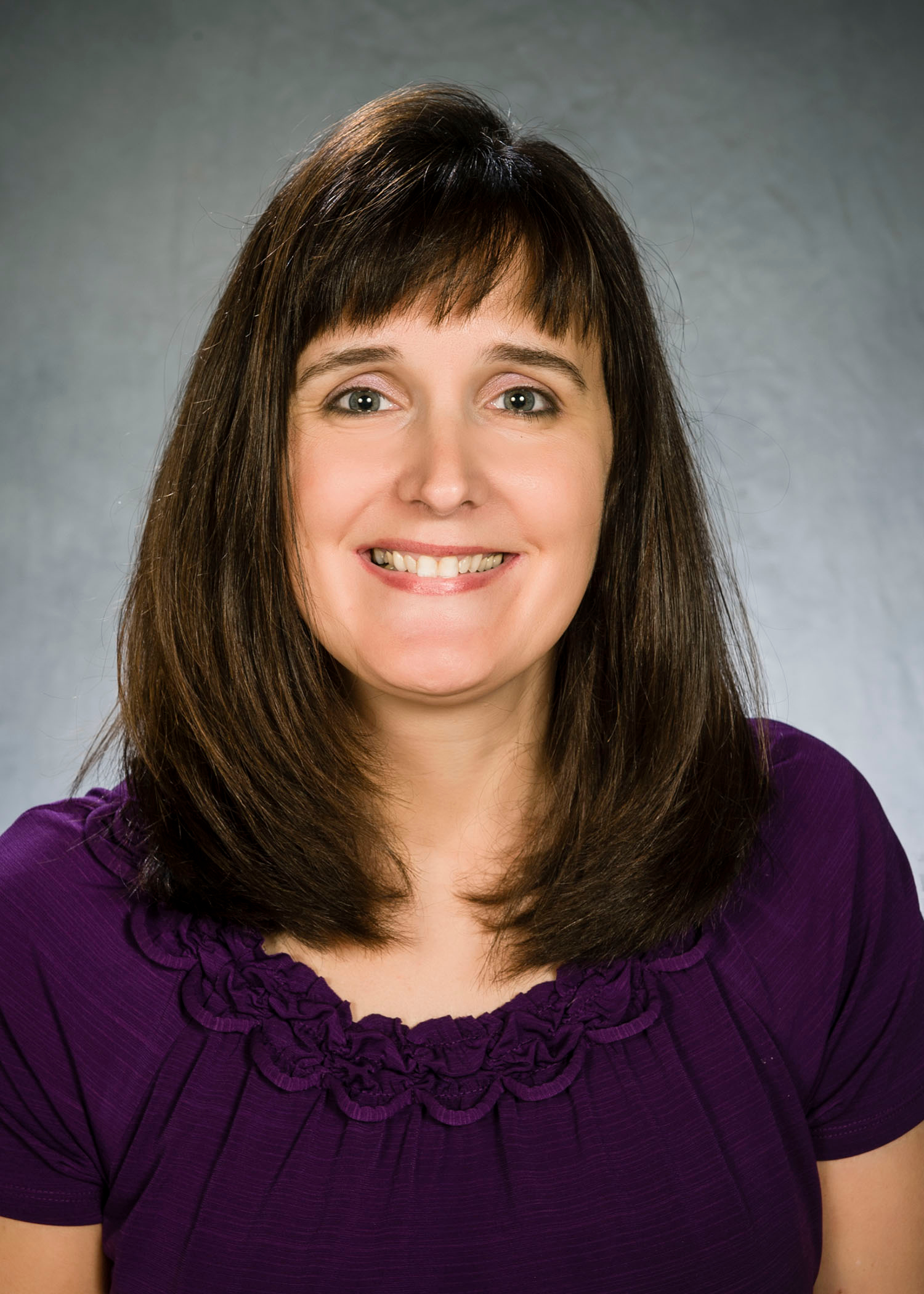 Dr. Kimberly Lukaszewski earned her Ph.D. in Organizational Studies from the State University of New York, Albany, with concentrations in Organizational Behavior, Human Resources, and Human Resources Information Systems. She also has an MBA from State University of New York, Albany, and a Bachelor of Business Administration in Human Resource Management from Pace University. She is currently an Assistant Professor in the Raj Soin College of Business at Wright State University. She is a very accomplished scholar, publishing refereed journal articles in high quality journals such as Human Resource Management Review and Journal of Business and Psychology. Her research emphasizes electronic human resources (eHR) and human resource information systems (including electronic employee monitoring) and diversity issues, more specifically on cross cultural issues, the inclusion/exclusion of individuals with disabilities in the workplace, and diversity in jobs.
Terry Salo
Senior HR Consultant
strategic HR inc.
8160 Corporate Park Drive, Suite 200
Cincinnati Ohio 45242
P: (513) 697-9855

Terry Salo

Terry is a Senior HR Consultant with strategic HR, inc. As an experienced Human Resources professional with over 20 years of experience, Terry has worked in a variety of industries to include professional services, manufacturing, the non-profit sector and the Department of Defense. As a strategic business partner, she's able to align high impact HR solutions with key business drivers in order achieve organizational success. Her diverse experience includes:
The development and implementation of performance management programs,
Employee engagement and change management initiatives; and,
Workforce planning, training and compensation.
Prior to joining strategic HR inc., Terry served as HR Director for Trade Global; an end-to-end eCommerce provider located in West Chester, Ohio. There she restructured the human resources function and implemented an HR business-partner model – aligning HR resources and people practices with the business needs. Terry also served as Senior Regional HR Manager at AECOM, a global leader in engineering consulting services, where she delivered HR services to offices across the country including: compensation, training, succession planning, performance management, employee relations, and compliance.
Terry holds a Bachelor of Science degree in Human Resource Management from the University of Maryland.
Our Two Local SHRM Student Chapters
SHRM Student Chapter #5204 is affiliated with Wright State University, located in Dayton, Ohio. It is associated with the Department of Management and International Business, Raj Soin College of Business, and Wright State Human Resources and Management Club.The Faculty Advisor for the College Relations Committee is Dr. Kim Lukaszewski, Assistant Professor. She can be contacted at kim.lukaszewski@wright.edu.
SHRM Chapter #5473 is affiliated with Edison Community College, located in Piqua, Ohio. It is associated with the Business Department and the Faculty Advisor is Shirley Moore. She can be contacted at smoore@edisonohio.edu.
MVHRA is the SHRM Affiliate Chapter sponsor for the Wright State University and Edison Community College SHRM Student Chapters. Student Chapter members and students from other colleges and universities who are interested in HR are encouraged to become members of MVHRA and to participate in meetings and activities at discounted prices.
The MVHRA College Relations Committee actively works with the local SHRM student chapters to provide programming and opportunities to connect with our members. Contact a committee member to find out more about getting involved contact us.
Benefits:
MVHRA student members receive numerous benefits including networking, job opportunities information, resume bank, mentoring, and scholarship opportunities. The MVHRA College Relations Committee also coordinates the offer of a MVHRA $500 Student Scholarship Award to both undergraduate and graduate students pursuing careers in the field of Human Resource Management.
Want to work with the Edison Community College and Wright State University Student Chapters? (click here)
At the state level:
The SHRM Ohio State Council College Relations Committee chairman oversees the yearly Ohio SHRM Student Conference. All participating national student chapters are encouraged to sponsor a conference for student members, faculty, and professionals in their respective states. Student members are also encouraged to attend the SHRM professional state conferences each year.
At the national level:
Wright State University and Edison Community College Student Chapter members are encouraged to seek student membership in SHRM. The SHRM Student Services membership program was created to "promote mutually beneficial interaction between HR students and practitioners." Among the many benefits offered to student members are subscriptions to HRMagazine and HRNewsbulletin, invitations to attend the national SHRM Student Conference, student awards, grants and scholarships.
For more information
For more information on the MVHRA Student Chapters or the College Relations Committee, contact the current committee chair.