MVHRA Committees
Diversity and Inclusion Committee
Amanda Burke
Aerotek
9220 Marketplace Dr
Dayton OH 45342
P: (937) 248-8554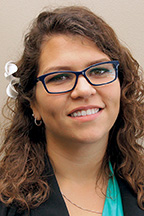 Amanda Burke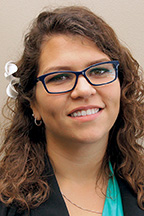 Amanda Burke is an Account Manager/Recruiter for Aerotek, a full service recruiting firm. She partners with companies in the Dayton and greater Dayton area to identify business support opportunities on a temporary, temp-to-hire and direct hire basis and matches potential candidates for the opportunity. Amanda has been in this role since 2011 and truly enjoys what she does. "I get to be involved in one of the most important aspects of people's lives, their careers and their businesses, and I love it!"
When Amanda isn't playing matchmaker for businesses and potential employees, she enjoys interior design, event planning and working on not being the worst golfer in the Dayton area. Amanda is an active member of the Dayton Chapter of the American Red Cross and serves on their Associate Board. She is also an active member in several professional organizations that include DARA (Dayton Area Recruiting Association), MVHRA (Miami Valley Human Resource Association), DACC (Dayton Area Chamber of Commerce) and WiBN (Women in Business Networking).
If you are interested in contacting Amanda directly she can be reached at (937) 401-5579, via email at aburke(at)aerotek.com or through LinkedIN (http://www.linkedin.com/pub/amanda-burke/3a/472/843)
Committee Co-Chair Person
Position
Open
Please contact our Chapter President if interested in this position.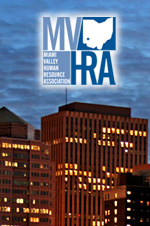 Our Vision:
To provide programs and resources that promote diversity as a strategic component of MVHRA overall mission which is critical to our individual and organizational success as Human Resources professionals.
Mission
Promote an environment that recognizes and reflects the Miami Valley community's multi-culturalism in membership demographics, program topics and community involvement activities.
Objectives
Education – Provide our members with tangible skills and competencies that can be used in developing initiatives and managing diversity in their workplaces.
Information – Provide communication on diversity-related topics through newsletters, programs and workshops. Develop a presence on the MVHRA.org website for diversity information.
Awareness – Understand that diversity is an integral part of Human Resources management. Diversity must be reflected in the philosophy, policies and practices of MVHRA.