MVHRA Committees
Diversity and Inclusion Committee
Carlina Figueroa, SPHR
Assistant Director
Sinclair Community College
444 W. Third St
Dayton OH 45402
P: (937) 512-2619
Carlina Figueroa , SPHR
Carlina has worked at Sinclair College since February 2017 in the Human Resources Office and recently transferred to the Business & Public Services division as the Internship Coordinator. She moved to Dayton from Virginia where she worked in HR for over 10 years. In her previous role at Canon Virginia, Carlina worked in several areas including recruitment, workforce development, employee relations, and corporate communications. While at Canon, she created and developed their internship program partnering with numerous schools and universities across Virginia.
Carlina has her Masters Degree in Human Resource Development from The George Washington University and holds a Senior Professional Human Resources (SPHR) certification. She volunteers for Generation Dayton and serves on the Steering Committee as a Member At Large.
Committee Co-Chair Person
Position
Open
Please contact our Chapter President if interested in this position.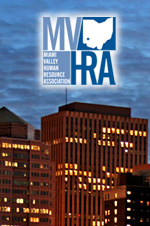 Our Vision:
To provide programs and resources that promote diversity as a strategic component of MVHRA overall mission which is critical to our individual and organizational success as Human Resources professionals.
Mission
Promote an environment that recognizes and reflects the Miami Valley community's multi-culturalism in membership demographics, program topics and community involvement activities.
Objectives
Education – Provide our members with tangible skills and competencies that can be used in developing initiatives and managing diversity in their workplaces.
Information – Provide communication on diversity-related topics through newsletters, programs and workshops. Develop a presence on the MVHRA.org website for diversity information.
Awareness – Understand that diversity is an integral part of Human Resources management. Diversity must be reflected in the philosophy, policies and practices of MVHRA.