MVHRA Committees
Governmental Affairs Committee
Jeffrey Mullins
Attorney
Taft Stettinius Hollister LLP
40 North Main Street Suite 1700
Dayton OH 45423
P: (937) 228-2838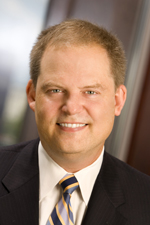 Jeffrey A. Mullins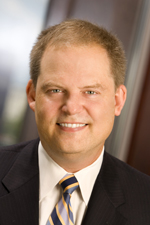 JEFFREY A. MULLINS is a the Partner-in-Charge of the Dayton office of Taft Stettinius & Hollister LLP. He received his undergraduate degree, graduating magna cum laude, from the University of Dayton and law degree, graduating summa cum laude, from the University of Dayton School of Law. Mr. Mullins practices in the areas of health care and labor and employment law. He is a member of the Dayton and Ohio Bar Associations, American Health Lawyers Association, Associated Builders and Contractors and the Society for Human Resource Management. Mr. Mullins serves as president of the Miami Valley Human Resource Association and is a board member of the Catholic Social Services and Culture Works. He also serves as treasurer for the Voluntary Protection Program Association for Construction and as trustee for the Ohio Valley Construction Education Foundation.
Practices: Construction, Health and Life Sciences, Labor and Employment, Public Law, Workplace Safety and Health.
Bar/Court Admissions: State - Ohio.
Year First Admitted to Practice Law: 1990.
Education: University of Dayton School of Law (1990), University of Dayton (1986).
Professional Affiliations / Recognitions: American Health Lawyers Association, Associated Builders and Contractors, Best Lawyers in America, Dayton Bar Association, Ohio State Bar Association, Ohio Super Lawyers, Society for Human Resource Management.
Community Involvement: Miami Valley Human Resource Association.
Committee Co-Chair Person
Position
Open
Please contact our Chapter President if interested in this position.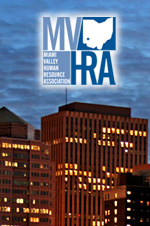 Governmental Affairs Committee
The Governmental Affairs Committee Chair is an appointed position and monitors and evaluates on a continuing basis pending legislative, regulatory and legal action at the federal, state, and local level, which may have an impact on the management of human resources. Presents a legislative report of update to the Chapter President and fellow chapter members. Inform elected officials of SHRM's position on legislation affecting the human resources profession. Works in close cooperation with the State Public Affairs Director and the national headquarters staff in carrying out these tasks.
It is advisable that the Chapter Legislative Director serves a multiple year term.
Primary Responsibilities
Provides a legislative affairs report to members of the chapter.
Maintains contact with state legislator and member of congress.
Monitors state and local government activities and provides timely information on public policy to Chapter President, State Legislative Affairs Director and the National Headquarters staff.
Organize an annual legislative update with assistance from Programs Committee.
Promote SHRM's "Grass Roots" efforts and seek out volunteers to participate in letter writing with respect to introducing legislation and influencing Congress.
Position Requirements:
Member of MVHRA and SHRM.
Working knowledge of Governmental Affairs and Legislative Bills.