December 2015 - MVHRA Connections
December 2015 MVHRA Connections Newsletter
Presidential Ponderings Volume 4, Edition 12
End of Year Checklist
Kelly O'Connor, PHR, GBA
President/Servant Leader
The end of the year can often be the most hectic time of year between the holiday festivities, company parties, gift shopping, etc. It goes by so fast. The only way I keep track is with my checklists (yes, I am that person with many checklists all with neat little boxes next to each item so I can cross it off).
So I share a part of my checklist with you…
o Attend the MVHRA December 8th Luncheon (topic: Mindfulness in the Workplace). Word is that there may be pie!
o Check that you have all of your necessary reports in so they don't hang over your head over the holidays (whether it be accounting reports, benefits enrollment census, budget numbers, etc.)
o Make sure you use your paid time off before end of year. Did you know Americans only use 51% of their paid vacation time and paid time off (according to research firm Harris Interactive)? Take the time – you deserve it!
o Enjoy the snow. Although it hasn't snowed yet (as of the time I wrote this article), it will eventually snow. Even if you don't like the cold or driving in the white stuff, take a moment to watch the snow fall and enjoy a hot beverage. 'Tis the season for some sparkly magic… even if it comes in the form of snow.
o Renew MVHRA membership. Renew by December 31 and your name will be thrown into the raffle for a free 2016 Ohio HR Conference registration. May luck be on your side!
o Start planning for 2016. It's not too early to start saving time on the calendar for YOU! You have to make time for yourself or else the time will get filled in with everything else.
I hope your 2015 has been successful, peaceful and meaningful. And thank you for sharing it with MVHRA!
On a personal note, I want to thank you all for your support over the past two years as I've served as President. It has been the most rewarding and humbling experience. The MVHRA board of directors is the most amazing team I have ever had the honor to be a part of. The passion and collaboration among all of our MVHRA members is astounding. I thank each and every one of you for making an impact in our HR community… and on me.
And I welcome LaTonia McCane as the 2016 President/Servant Leader. I've known LaTonia for over eight years now, and I have no doubt that she will do a phenomenal job in taking MVHRA to a whole new level. Please join me in congratulating LaTonia.

Click HERE for more information about our Newsletter Sponsor.
College Corner – Upcoming 2016 MVHRA Job Shadow Event
Sign up now to host a student for the 2nd annual MVHRA Job Shadow program
What: 2nd annual MVHRA Job Shadow Program
When: First two weeks in February (February 1 – February 12, 2016)
You pick the date and length – full or half day
Discounts provided for student if you attend the MVHRA luncheon February 9
Who: You sign up to be a host and you will be matched with a student by the MVHRA College Relations Job Shadow Committee
How: Send your contact info (name, company, email and phone) to MVHRA Job Shadow Chair, Linda Dean (ldean2@woh.rr.com). You will be contacted in mid-January with your job shadow student information. For questions, contact Linda.
Committee Spotlight - Committee Technology
For this month's committee spotlight article, we'd like to focus on the
Technology Committee.
Our Technology Committee is led by Shanda Brown. The focus of the committee has been to help manage our technology needs and oversee our technology partner. Based on our strategic meeting this fall, we will be taking great strides over the next few years to improve the experience members and non-members have with our website.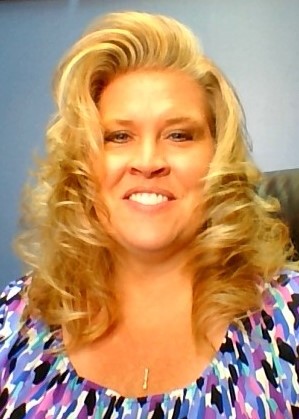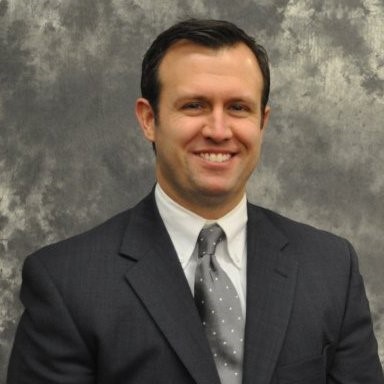 In addition, Shanda recently added Matt Bakota as a co-chair to the Technology Committee. We welcome Matt and look forward to all the wonderful work Shanda and Matt will work on in the near future.
This committee plays a key role as we continue to enhance the MVHRA experience and engage members.
Thank you to our Technology Committee for all their hard work!
Updated MVHRA Mission and Vision
In August, the MVHRA Board of Directors met to review our mission and vision, as well as to update our strategic initiatives plan. It was a successful meeting. A special thank you to all the volunteers who were able to attend and contribute to the meeting.
As a result of the meeting, the MVHRA Board of Directors has updated our mission and vision statements to the following:
New Vision Statement (where we want to be):
To be our region's leading resource for the HR profession.
New Mission Statement (why we exist):
To serve and advance the HR community through meaningful relationships and professional development.
We hope you share in our enthusiasm about the new statements. We will work on updating our website and documents with the new statements.
The OFCCP Imposes a New Self-Audit Rule for Veteran and Disabled Workers
Jeffrey A. Mullins, Esq. Email: mullins@taftlaw.com
Jessica A. Lordi, Esq. Email: jlordi@taftlaw.com
The U.S. Department of Labor's Office of Federal Contract Compliance Programs (OFCCP) published its final rule requiring all covered federal contractors to self-audit their affirmative action programs for veteran and disabled workers.
The new self-audit rule is different from the former requirements of Section 503 of the Rehabilitation Act and the Vietnam Era Veterans' Readjustment Assistant Act (VEVRAA). The former regulations simply required that federal contractors implement outreach and recruitment efforts. The new rules expand those past obligations and set forth more specific steps to compliance.
In particular, the final rules establish a 7% utilization goal for disabled workers in each workforce job group and set hiring benchmarks for veterans based on either the current national percentage of veterans in the workforce or the contractor's own data. However, regardless of whether the federal contractor meets those benchmarks, the final rules require the contractor to self-audit its outreach and recruitment efforts.
Though the new regulations separately address veterans and disabled workers, the requirements with respect to each are substantially the same. 41 C.F.R. §§ 60-300.44(f)-(h) and 60-741(f)-(h).
The new rules require federal contractors to evaluate the efficacy of their outreach and recruitment efforts of the previous twelve months for affirmative action plans renewed on or after March 24, 2014. The OFCCP offers the following specific steps to assess outreach programs:
1. Measure the effectiveness of the contractor's affirmative action program;
2. Indicate any need for remedial efforts;
3. Determine the degree to which the contractor's objectives were obtained;
4. Determine whether veterans and disabled workers have had the opportunity to engage in all company sponsored educational, training, recreational, and social activities; and
5. Measure the contractor's compliance with the affirmative action program's specific obligations.
The regulations also require a detailed report, which becomes part of the affirmative action plan, addressing the more specific steps to compliance. There is no mandatory format for this report, but the report, to be retained for 3 years, must include:
1. An assessment of the effectiveness of each outreach and recruitment effort used by the contractor;
2. The contractor's conclusion on the program's effectiveness; and
3. An evaluation of the annual hiring metrics data for the current year as well as the two previous years.
If the federal contractor decides its outreach efforts were not effective, then the contractor must implement alterative or additional outreach efforts to increase the numbers of disabled and veteran workers in its workforce. The final rules still provide contractors with flexibility in deciding which outreach and recruitment efforts they want to implement.
In addition to the written assessment reports, the final rules require assessments of certain hiring metrics for veterans and disabled workers. Contractors must document and annually update the following:
1. The number of protected veteran/disabled applicants;
2. The total number of applicants for all jobs;
3. The total number of job openings and jobs filled;
4. The number of protected veterans/disabled hired; and
5. The total number of applicants hired.
These records also must be maintained for three years. 41 C.F.R. §§ 60-300.44(k) and 60-741(k).
During audits, the OFCCP will review these assessments to determine if they are "reasonable." Given the OFCCP's wide discretion in reviewing assessments, federal contractors be sure to have compliant, well-documented assessment plans available for OFCCP to review.
SPECIAL DEAL FOR NEW MEMBERS!
Join MVHRA between October and December for 2016 and get access to all the benefits of membership for the remainder of 2015 for free! Sign up today and receive more than 14 months for the price of 12 months! Don't miss out!
MVHRA members enjoy a number of benefits including:
• Reduced rates for monthly membership meetings with guest speakers and professional workshops
• Monthly newsletters
• Monthly legislative updates
• Earn HRCI credits, including strategic credits, towards your SPHR/PHR and SHRM-CP/SHRM-SCP re-certifications
• Certification Study Group
• Free job postings & resume posting on MVHRA website
• Membership directory and numerous networking opportunities
• Free outplacement service for members in transition
December 2015 Luncheon
When: Tuesday, December 8, 2015 from 11:15 AM to 01:00 PM

Mindfulness in the Work Place
Speaker:William C. Parsons; Nine Lives Solutions.

11:15 AM - 11:30 AM: Registration & Networking
11:30 AM - 12:00 PM: Announcements & Lunch
12:00 PM - 1:00 PM: Speaker

This program has been pre-approved for recertification credit by the HR Certification Institute (HRCI) and SHRM Professional Development Credit (PDC).