January 2016 - MVHRA Connections
2016 January Connections Newsletter
President's Pen
What's New for You in 2016?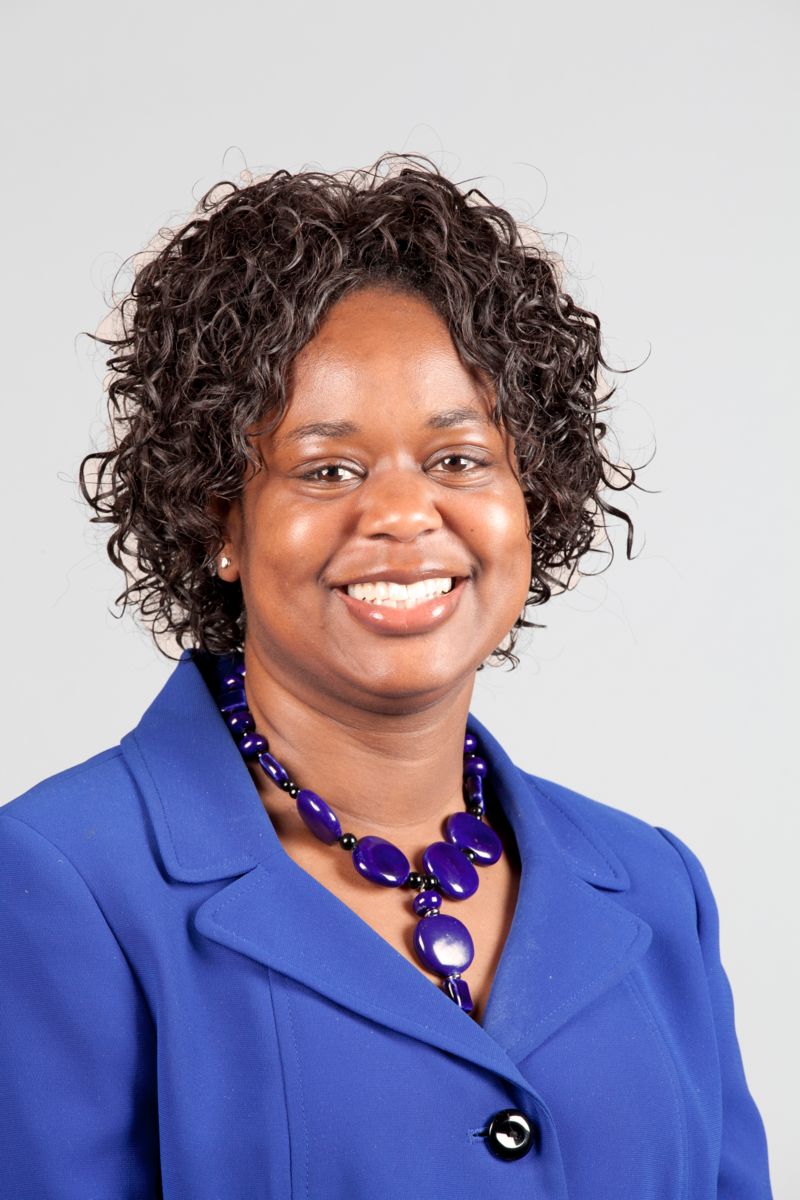 Happy New Year! I hope that everyone had a wonderful holiday season, with plenty of time for rejoicing, relaxing and rejuvenating, so you can attack the New Year with vigor and purpose.
What's new for you this year?
One of my biggest "news" is the opportunity to serve as your President. I am honored to serve you and this organization, and look forward to a really stellar year.Other "news" for MVHRA this year include:
New Goals: We created an objective in our strategic plan to update our website. This will require several small steps to make progress toward achieving the goal of creating positive experiences with simple and intuitive navigation and ensuring your needs are being met. A lot of "behind the scenes" work is required initially so you may not notice the benefits immediately however, this is a priority.

New Certification: Now that the SHRM Pathway Tutorial has expired, this is the first official year that exams will be administered in the spring for all. SHRM's certification will have a three (3) year recertification cycle (recertification is $100 for national SHRM members and $150 for non-members) and will follow the birthday rule (like HRCI).

New Community Service Opportunities: MVHRA wants to help make a difference in our community. Look for new service opportunities throughout the year to create good for others and the community.

New Programs: Look for new topics and speakers throughout our forums. Our intent is to provide programs that meet the criteria for pre-approved re-certification credits for both HRCI and SHRM.
That's just some of our "news". So, what's new for you? Whether it's a new job, new promotion, new certification, or new volunteer opportunity, we look forward to being part of your New Year!
LaTonia McCane, SHRM-CP, PHR, GBA
Don't miss out on February 9th, 2016 - Luncheon Session!
Employee Engagement --- Why it matters?
An engaged employee is a productive employee. Sadly, Gallup's 2014 employee engagement study of more than 80,000 employed adults revealed that more than half of employees are not engaged– clearly strong evidence that improving employee engagement is becoming a top initiative among C-level leadership. The need to improve employee engagement is high, and improving employee engagement requires you to not only know the current state of your workforce engagement but mandates the development of a clear and actionable plan to carry you from here to there. Unfortunately, the current ways most organizations measure and facilitate employee engagement fail to provide one or both of these critical requirements.
Chris Powell of BlackbookHR will bring his 20+ years of HR experience to help you better understand employee engagement, how to measure your current state, how to enact change, and what you need to do now to "move the needle" within your organization. After Chris' presentation you'll be more informed to move forward with a successful employee engagement initiative and to gain the outcomes your leadership desires.

Click HERE for more information about our Newsletter Sponsor.
College Corner
Last chance to sign up for the 2016 MVHRA Job Shadow Event
Share your expertise and sign up to host an HR student!
What: 2nd annual MVHRA Job Shadow Program
When: First two weeks in February (February 1 – February 12, 2016)
You pick the date and length – full or half day
Student discount provided for the host if you bring your student with you for the MVHRA luncheon February 9
Who: You sign up to be a host and you will be matched with a student by the MVHRA College Relations Job Shadow Committee
How: Send your contact info (name, company, email and phone) to MVHRA Job Shadow Chair, Linda Dean (ldean2@woh.rr.com). You will be contacted with your job shadow student information. For questions, contact Linda.
Millennials in the Workplace
By: LaTonia McCane, SHRM-CP, PHR, GBA
In the TV Land comedy series Younger, Baby Boomer Liza manages to fool her co-workers into believing she's a Millennial.
Liza, a 40-something single mother played by actress Sutton Foster, started the ruse in order to get a job after previously being overlooked for one because of her age.
The fictional premise of the show is timely given the fact that, in reality, Millennials are the largest generation in the U.S. labor force today.
The Pew Research Center analyzed U.S. Census Bureau Data and released a report in May that revealed that one in three American workers today is between the ages of 18 to 34. This generation born after 1980 has now surpassed the number of Gen Xers (those ages 35 to 50) in the American workforce.
What could this mean for you and your company?
Change.
Your view of this change will likely depend on what you see happening in your work place or who you see at your workplace.
Regardless of how you feel about the change, it might be worth examining what it means to successfully operate a multi-generational work environment.
Consider these tips:
1. Be Flexible
If you want to keep a hardworking millennial, you should consider offering variable hours and the ability to work offsite.
2. Provide Ways to Grow
Millennials have a mindset for continual learning, and value knowledge and experience. If they don't know how to do something, they can find an article, forum or online video that will teach them how. Millennials want to grow into great employees — so help them do so.
3. Provide Mentorship
Not only do millennials want to learn and grow, they want to learn from the best. Providing mentorship opportunities or letting younger employees work alongside more experienced ones will help foster a stronger workforce all around.
4. Be Accessible
Traditional closed-door offices, managerial hierarches, and doing things because it's always been done that way will only turn millennials away. They are a generation that is used to emailing professors and tweeting idols. Creating a culture that makes it safe for everyone, no matter their job title, to speak up and have their voice heard creates support among employees and brings fresh ideas to the surface.
5. Be Open to Their Mindset
Millennials are driven by the need to make a difference and, as well as being intellectually curious, they are also an adaptable, logical, and efficient group. In previous years new generations entered the workforce and assimilated to their elders — but, with millennials it seems to be working the other way around.
Millennials have a lot to learn and a lot to offer. In fact, in a recent survey by Great Place to Work found that companies ranking high in the 100 Best Workplaces for Millennials reported almost $2 million more in net profit. So embrace the millennial generation, and watch your workplace change for the better.
Save the Date!
MVHRA's Annual Dayton Dragons Game
Tuesday, May 31, Evening Game
Food, Drinks, and Fun with your fellow MVHRAers!
Stayed tuned for exciting details and registration information.
Don't miss the January 12th 2016 MVHRA Luncheon
We have an incredible Executive Panel that will practicle advice and increase your personal effectiveness when participating in this strategic discussion.
The topic; "HR's Role from the Perspective of the Executive Suite"
A member of the MVHRA Programming Committee will present the following panel with a series of questions, for a candid conversation on what HR leaders need to be doing to thrive. Ensuring their organizations are prepared for what's coming in the future. These tips can help HR leaders prepare their organizations in advance of issues and it will help to set goals and reach one's full potential.
This panel includes;
Sharyl Gardner, Chief Administrative Officer.
Helen E. Jones-Kelley, JD, Executive Director, Montgomery County ASAMHS
Daniel McCabe, Chief Administrative Officer, CareSource
Don't miss the opportunity to ask the Executive Suite what you have always wanted to know!
Please go to the MVHRA website to learn more on the topic and speakers, and most importantly to register for the luncheon.
www.mvhra.org
Welcome New MVHRA Members!
Janice King

HR Specialist

PAC Worldwide

Lindsay Ayres

HR Administrator

Heapy Engineering

Sharon Drewry

HR Manager

CB Manufacturing & Sales

Lauren Valenzano, PHR

HR Manager

Lowe's

Lisa Lyons, PHR

Total Rewards Manager

Projects Unlimited

Preeti Parthasarathy

Senior HR Analyst

Kettering Health Network

Jessica Neidhard

Manager, Workforce &

Economic Dev

Dayton Area Chamber

of Commerce

Genie Hinson

Program Manager

Convergent Solutions, Inc.

Grace Kendrick, SPHR

System Director

Catholic Health Initiatives

Nichole Bumpus, PHR

Sr HR Manager

Standard Register

Tamiko Long

HR Business Partner

Premier Health

Cristi Goldshot, PHR

Asst Benefit Plan

Administrator

Southwestern Ohio

Educational
"Embracing Each Other's Differences Can Maximize Productivity"
By: Linda Wells, SHRM-CP, Miami Valley Human Resources Association (MVHRA) Diversity Chairperson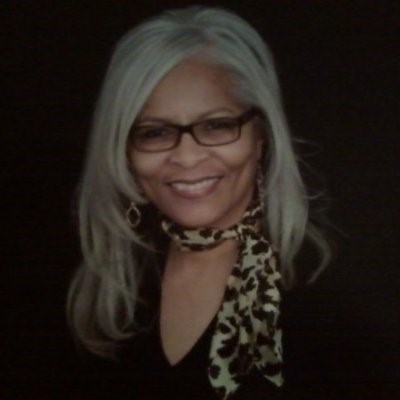 An organization's success and competitiveness depends upon its ability to embrace diversity and realize the benefits. When we embrace each other's differences we maximize productivity in our workplaces. Other benefits include; increased morale, reduced operating costs, attraction and retention of quality candidates, improved decision making, decreased conflicts and an overall heathier work environment
When individuals feel they cannot be themselves at work, they will not engage fully as part of the team or in assigned work. For example, an employee may feel that sexual orientation or a hidden disability cannot be revealed due to fear of reprisals. This type of 'closed' environment can significantly impact an individual's involvement in the organization, potentially resulting in low staff morale, increased absenteeism, decreased productivity and retention difficulties.
So how do we promote diversity and inclusion in the workplace – it's not as complex as we make it and doesn't require a strategic planning event. Start with something as simple as, don't make assumptions about an individual, such as; don't assume everyone is heterosexual, don't assume everyone celebrates the same holidays as you, don't assume everyone thinks the same as you, etc. and then follow up with using the Platinum Rule which is; "treat people the way they want to be treated". Yes, we have as many as four different generations in the workplace today and we spend a lot of time focusing on our differences. Perhaps we should switch gears and focus on "embracing" our shared values, which are very similar across all generations. We all take pride in our organizations, we all want to learn and grow, we all desire work life balance and ultimately want to be treated with respect.
Embracing each other's differences entails learning about the cultural backgrounds, lives and interests of our team members and employees outside of the workplace. It's building relationships through increased understanding and trust which helps to foster inclusion. People in leadership must ensure all their team members have the opportunity to take part in decision-making and planning for social activities. When we treat everyone equally without consideration of age, sexual orientation, race, culture, physical ability, appearance, education and religious background, we are guaranteed to maximize productivity in our workplace.
When employees feel valued and respected, they are much more likely to be engaged and put forth their best efforts on the company's behalf. Recognizing and embracing differences results in more effective communication and is a win-win environment for everyone. Most of us perceive ourselves to be fair and say we would never intentionally exclude or discriminate against others; however, I would challenge you to recognize your own mental biases or blind spots. We all have them. We must create an environment where individuals feel safe enough to express their true selves. It starts with self-awareness. That's how you make the mix work.
Companies with the greatest competitive advantage are those that can make the most of their people's diverse abilities. It starts with you and me recognizing and embracing our differences. Consider this quote from Audre Lorde; "It is not our differences that divide us. It is our inability to recognize, accept and celebrate those differences."
Human Resources Job Opportunities
· Mortgage Servicing Trainer – MB Financial Bank
· Recruiter – PSA Airlines
· Learning and Development Manager – The University of Dayton
· Part-Time HR Administrator – Projects Unlimited, Inc.
To see full job descriptions and/or apply for these employment opportunities, please visit the MVHRA website and click Job Opportunities
Member Spotlight
MVHRA is proud to present Rosalie Catalano as our January Member Spotlight! As a program committee member Rosalie successfully identifies relevant and dynamic speakers and helps to ensure that MVHRA is known in the community. Rosalie is a Workforce Solutions Manager for the Sinclair Workforce Development division of Sinclair College. In this role, she works with area employers to help identify and provide solutions for learning and development needs that, once met, help drive employee productivity and engagement and process improvement..
We are honored to recognize Rosalie. She is a Senior Professional in Human Resources (SPHR) and Senior Certified Professional (SCP), and earned her MBA from George Washington University. Rosalie deserves this recognition for making a difference in the HR profession which is what SHRM and MVHRA are all about. Thank you, Rosalie, for all your contributions to MVHRA, both as a current member of the Programming Committee and for previous work as chair of the Marketing and Newsletter Committees.
Luncheon Rate Increase
As of January 2016 the pricing for our chapter meetings increased from $18.00 to $19.00. Our price has not changed in the last five years and we are always reluctant to increase them; however, after careful consideration we must recognize our increased operating costs and the costs of services provided by Sinclair.
Thank you for your membership and continued support and participation.
MVHRA Board
BlackbookHR MVHRA Sponsorship
BlackbookHR provides cloud-based software to improve business outcomes by measuring employee engagement, capturing team feedback and mapping relationships between employees to generate actionable insights. These insights inform decision making for retaining talent, aligning culture, improving performance, increasing productivity and fueling innovation.
Grounded in decades of HR experience and employee engagement leadership, BlackbookHR is committed to enabling and equipping talent-focused companies with best-in-class solutions to achieve their goals. Unlike other providers with a one-size-fits-all solution, BlackbookHR 's solutions are configurable to measure, facilitate and improve engagement overtime. Powered with consumer grade user interfaces, researched and validated content, real time data and analytics, and social features to facilitate and improve engagement, you'll gain actionable insights and generate real business outcomes.
Founded in Cincinnati, BlackbookHR is dedicated to supporting local businesses. Through a partnership with the MVHRA, BlackbookHR aims to provide a deeper understanding of employee engagement throughout the business community to improve talent retention and business outcomes.
******If your organization's target market is Human Resource Professionals and would benefit by having contact with over 300+ HR professionals in the Greater Dayton area, it may be worthwhile becoming one of our Partners and Sponsors! For a better understanding of the opportunities and how to best use them contact our Networking Relations Chair, Amanda Burke (aburke@aerotek.com or 937-387-5401), for more information!