January 2017 - MVHRA Connections
JANUARY 2017
---
PRESIDENT'S PEN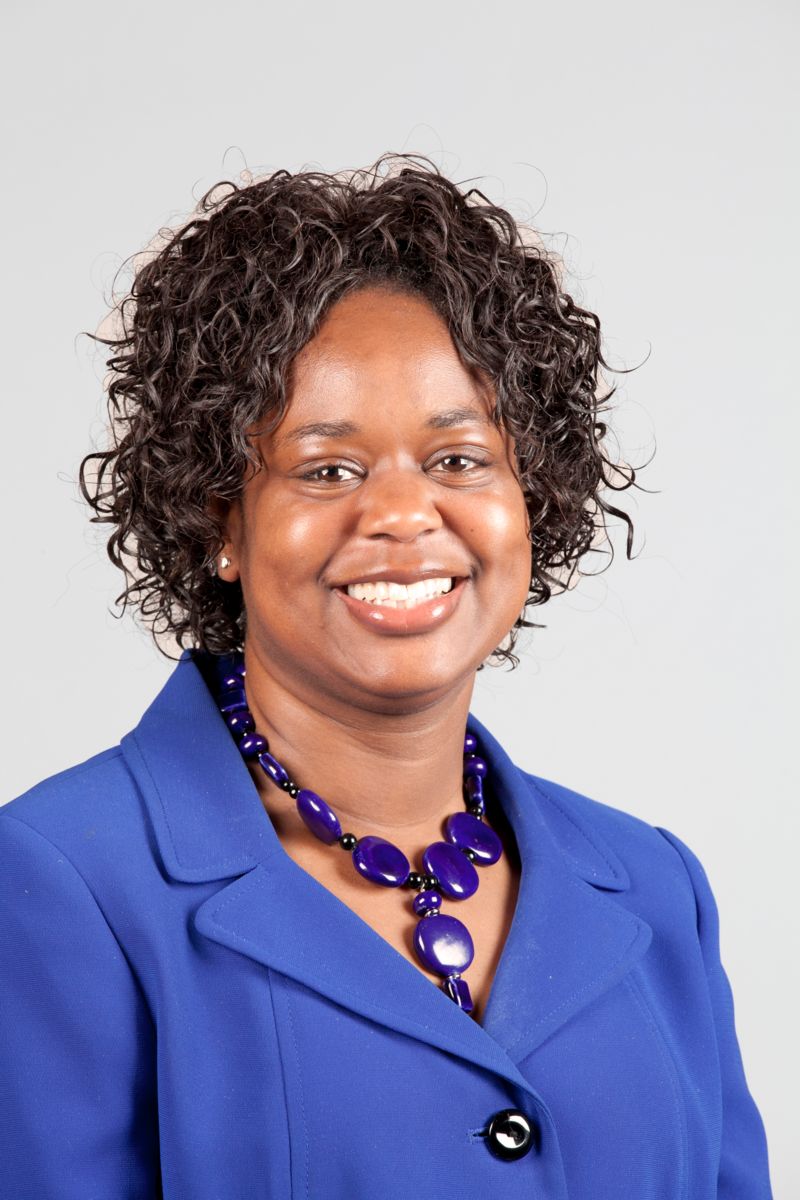 2017 is Going to be Another Exciting Year for MVHRA
By: LaTonia McCane, SHRM-CP, PHR, GBA
Our goals this year are to continue the updates on our website, strengthen the quality of our programming, reach wider and dig deeper into membership engagement and experience, and continue to partner with a variety of organizations throughout the Greater Dayton Area to advance our profession.
In the area of membership you will see some additions to the many benefits associated with MVHRA membership. As a MVHRA member, we believe there is significant value in offering a variety of benefits that includes the dissemination of knowledge and the development of critical HR intelligence.
We will be offering SHRM and HRCI certification two scholarships in the spring and two in the fall, and we will continue to certify our programs for both HRCI and SHRM re-certification credits. If you are not yet a certified professional, I encourage you to make it a goal for 2017.
And finally we will be continuing our partnerships in our community including the Dayton Business Journal, the Greater Dayton Area Chamber of Commerce, the Wright State University Organizational Effectiveness Lecture Series (OELS), Junior Achievement, and the HR Collaborative. These are all very worthy organizations through which we can exchange business information. Ideas and support are established and mutually beneficial relationships are built. Come together with fellow HR professionals in a number of venues to establish and grow professional relationships. These opportunities expand beyond the monthly chapter meetings as we engage with HR focused initiatives. There will be opportunities to meet local professionals that span many industries and specialties.
Thank you for your membership in MVHRA. We look forward to serving you.
---
ANNOUNCEMENTS
MVHRA Elects New Officers for 2017
We concluded our 2017 elections for MVHRA elected offices in December 2016. The results are:
President – LaTonia McCane
President Elect – Cecilia Vocke
Vice-President/Programming Director – Amanda Burke
Membership Director – Joyce Whitaker
Treasurer – Mary Sacksteder
Secretary – Chad Dresnick
Please join us in congratulating our 2017 elected officers!
---
Employment Corner
Check out these exciting Human Resources job opportunities:
Recruitment and Retention Coordinator – Alternate Solutions
Human Resources Manager – Hobart Services
Human Resource Generalist – Sinclair Community College
HR Business Partner – Woolpert
HR Recruiter – Woolpert
Learning Consultant – Woolpert
---
Welcome New Members
Please join us in welcoming:
Jodi Bruner

, Marsh & McLennan Agency, COO

Rebecca Ketron

, Montgomery County Job & Family, HR Specialist for Training

Joanie Krein

, Manpower of Dayton, Inc., VP – Market Manager

Suzanne Meek

, McGohan Brabender Agency, Inc., Director of Human Resources

Lisa O'Lalde

, CSC, Manager, Employment

Paul Porcino

, TransformTech, President

Bobbie Robinson

, Dayton Progress, HR Generalist

Denise Walder

, ProjectCure, Inc., Executive Director/CEO

Ryan Wallace

, CareSource, Talent Acquisition Specialist
---
---
THIS MONTH'S ARTICLES
Member Spotlight: Shanda Brown, Rittal Corporation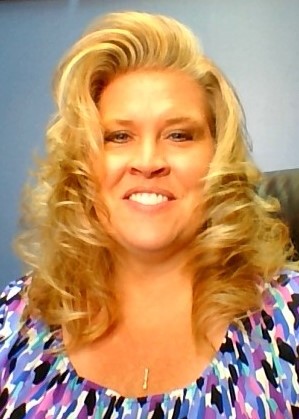 MVHRA prides itself on having members that are committed to continued professional growth. An excellent example is Shanda Brown, SHRM-CP, PHR. With the help of a scholarship that she applied for and received through MVHRA, Shanda is completing the classes to prepare her to tackle another advanced HR certification exam, the SPHR exam, which she will take at the end of January.
Shanda is the HR Manager for Rittal Corporation in Urbana. In addition to her HR certifications, Shanda also has obtained a bachelor's degree in Human Resources and Computer Science from Capital University, and a master's degree from Central Michigan University focused on Human Resources Administration.
Before joining Rittal in July 2016, Shanda worked as an HR consultant at various organizations in the Dayton and Cincinnati areas. Since joining Rittal, Shanda has enjoyed having a "place to call home" where she can work with the same group of employees each day. In addition to getting to know those employees and watch their own professional growth, Shanda enjoys the support of an HR team that she describes as "amazing." Shanda and her team are responsible for all facets of HR at Rittal, including recruitment, compensation, employee relations, performance management, engagement, and more. They work hard to balance the business needs of the company and those of its employees. As Shanda described it, "Without good, hard-working employees, the company could not produce its goods/service; but at the same time, without the company, there'd be nowhere for the employees to work."
Shanda also is active in MVHRA. For three years she has served as a board member and chairperson for MVHRA's Technology Committee, which is responsible for the content and functionality of MVHRA's website, mvhra.org. On the personal side, Shanda said, "My boys are my life, so anytime I can spend with them is what keeps me going. When I leave the office, I want to do anything that involves family." Hopefully a few weeks from now Shanda will be enjoying that family time with a new HR certification under her belt. Good luck on the exam, Shanda!
---
Taking Constructive Criticism Like a Champ
Receiving constructive criticism can be a hard task.
Instead of paying attention to what our critics are saying, sometimes we're focused on coming up with retorts to rationalize whatever actions are in question. In the heat of the moment, we may react with anger or even worse. We may attack the person giving us feedback.
What we should be doing is using our feedback, whether we agree or disagree, to help us be better employees.
We know there is value in constructive criticism. How else would we identify weaknesses and areas of improvement? Being able to handle it calmly and professionally will only help us maintain relationships and be more successful in everything we do.
So, how do you learn not to be defensive?
Here's what Nicole Lindsay, a career development expert suggests we do when receiving constructive criticism from a manager or peer.
1. Stop Your First Reaction
At the first sign of criticism, before you do anything - stop. Try not to react at all! You will have at least one second to stop your reaction. While one second seems insignificant in real life, it's ample time for your brain to process a situation. And in that moment, you can halt a dismissive facial expression or reactive quip and remind yourself to stay calm.
2. Remember the Benefit of Getting Feedback
Now, you have a few seconds to quickly remind yourself of the benefits of receiving constructive criticism - namely, to improve your skills, work product, and relationships, and to help you meet the expectations that your manager and others have of you. You should also try to curtail any reaction you're having to the person who is delivering the feedback. It can be challenging to receive criticism from a co-worker, a peer, or someone that you don't fully respect, but remember, accurate and constructive feedback comes even from flawed sources.
3. Listen for Understanding
You've avoided your typical reaction, your brain is working, and you've recalled all the benefits of feedback! Now, you're ready to engage in a productive dialogue as your competent, thoughtful self (as opposed to your combative self). As the person shares feedback with you, listen closely. Allow the person to share his or her complete thoughts, without interruption. When he or she is done, repeat back what you heard.
For example, "I hear you saying that you want me to provide more detailed weekly reports, is that right?" At this point, avoid analyzing or questioning the person's assessment; instead, just focus on understanding his or her comments and perspective. And give the benefit of the doubt, it's difficult to give feedback to another person. Recognize that the person giving you feedback may be nervous or may not express his or her ideas perfectly.
4. Say Thank You
Next (and this is a hard part), look the person in the eyes and thank him or her for sharing feedback with you. Don't gloss over this, be deliberate, and say, "I really appreciate you taking the time to talk about this with me." Expressing appreciation doesn't have to mean you're agreeing with the assessment, but it does show that you're acknowledging the effort your colleague took to evaluate you and share his or her thoughts.
5. Ask Questions to Deconstruct the Feedback
Now it's time to process the feedback, you'll probably want to get more clarity at this point and share your perspective. Avoid engaging in a debate; instead, ask questions to get to the root of the actual issues being raised and possible solutions for addressing them. For example, if a colleague tells you that you got a little heated in a meeting, here are a few ways to deconstruct the feedback:
Seek specific examples to help you understand the issue: "I was a little frustrated, but can you share when in the meeting you thought I got heated?"

Acknowledge the feedback that is not in dispute: "You're right that I did cut him off while he was talking, and I later apologized for that."

Try to understand whether this is an isolated issue (e.g., a mistake you made once): "Have you noticed me getting heated in other meetings?"

Seek specific solutions to address the feedback: "I'd love to hear your ideas on how I might handle this differently in the future."
6. Request Time to Follow Up
Hopefully, by this point in the conversation, you can agree on the issues that were raised. Once you articulate what you will do going forward, and thank the person again for the feedback, you can close the conversation and move on.
That said, if it's a larger issue, or something presented by your boss, you may want to ask for a follow-up meeting to ask more questions and get agreement on next steps. And that's ok, it'll give you time to process the feedback, seek advice from others, and think about solutions.
Constructive criticism is often the only way we learn about our weaknesses, without it we can't improve. When we're defensive, instead of accepting and being gracious, we run the risk of missing out on this important insight. Remember, feedback is not easy to give and it's certainly not easy to receive, but it will help us now and in the long run.
LaTonia McCane is the HR Manager with The Dayton Foundation. This column is part of DBJ series from the Miami Valley Human Resource Association (MVHRA).
---
Ohio Employers No Longer Have the Right to Ban Firearms From All Company Property
By: Jeff Mullins and Jessica Lordi, Taft Stettinius & Hollister LLP
On March 19, 2017, Ohio employers will no longer have the right to prohibit firearms from all company property. On December 19, Governor John Kasich signed Ohio Senate Bill 199, which prohibits employers from banning concealed handgun license holders from keeping concealed-carry firearms in their vehicles on company property. The bill permits concealed-carry firearms in new locations including daycare centers and college campuses if the concealed-carry permit holder has been authorized to do so by that business entity.
This new law is a notable departure from Ohio's current law, which permits employers to ban weapons from all company property. In order to prepare for the new law's implementation:
1. An employer that currently prohibits firearms anywhere on its property may not enforce that restriction against a concealed-carry permit holder storing firearms in his/her vehicle on the employer parking premises. Any policies prohibiting firearms in employer buildings may stand.
2. An employer that does not currently have a policy regarding firearms and does not want firearms in its building should consider forming a policy, as the new law may engender some confusion. Concealed-carry firearms may be kept in an employee's vehicle on company property, but the employer can bar them from buildings and other work sites.
---
Achieving Wellness: What Does "Wellness" Really Mean?
By: Anne Haye, Care One Connect
"Wellness" is one of those buzzwords. There are many words throughout recent history that have become used, overused, and then misused and forgotten. Remember when people would overuse "whatnot"? What even does that word mean? Is it used when someone can't remember what else they were trying to say? When they have a long list of examples but none come to mind so they say, "blah blah blah and whatnot". Or, remember the more recent overused, misused and annoyingly incessant use of "literally" when in reality, there was not one "literal" thing about their conversation? For example, my kids have really taken this word to a whole new level. I am pretty sure one of them said, "I am literally losing my mind". Ummm... we need to go to the hospital... NOW!
Well, this is slightly how I feel about the word "wellness".
According to Google wellness is defined as: the state of being in good health, especially as an actively pursued goal.
So, in business these days, wellness means so much more than that. It is a program. It is a website. It involves rewards. It costs money. It requires time. It involves doctors, and personal trainers and educators, lawyers, insurance companies and health brokers, and yes... it involves Human Resources. It can be an undefined, unidentified concept that can overwhelm, and sometimes strong arm employees to making changes: it can be the great idea of offering lunch and learns and providing a weight room, and tobacco cessation programs to having blood pressure, cholesterol and blood sugar screenings.
Wellness, according to the definition seems to focus on an individual. We are trying to take a very personalized term and apply it to a group of people. It is not safe to say you can do one "lunch and learn" and call it a wellness program. If you want to help people, try to find a program that will offer a personalized approach to each employee. Online solutions may offer many options, but to the employee who doesn't use computers, they will not find this solution accessible to them. A weight room may provide opportunity for employees to work out during the day but to the person who doesn't know how to do proper weight training, it won't matter. To the person struggling with their weight, offering a group yoga class will not be appealing.
There are programs that are able to reach the employee and make a difference. Talk to your broker, ask your insurance company, find a company that will customize your program to be more than "literally" wellness... and "whatnot". (See what I did there?)
---
See Your Article In Our Newsletter!
MVHRA members, do you have something to submit to the MVHRA Newsletter? Please send it to Matt Bakota, Newsletter Committee Chair, via email at mjb@dmfdayton.com.
Or maybe you're interested in preparing an article but aren't sure where to start? Give Matt a call at 937-223-6003 for help in getting started.
---
HR RECERTIFICATION NEWS
You've Earned It, Now Keep It!
Stay relevant in our ever-evolving industry.
HRCI and SHRM both recognize the vaule of professional development through lifelong learning. As you seek out educational activities, ensure you receive recertification credit. The HR experience offered by MVHRA is more than simply a couple of monthly events... It is a journey that provides ongoing opportunity for personal and professional development. You can also earn credit and grow from volunteering. Please see a board member to learn more!
---
HRCI Digital Badges: The New Symbols of HR Mastery
Starting in 2017, HR Certification Institute® (HRCI®) Digital Badges will be the official format for proudly displaying HRCI credentials. Digital Badges also provide HRCI certification holders with an instant way to have their credentials verified and displayed across social media, email signatures, digital resumes and more!
Paper certifications will be available for purchase through the new HRCI online store beginning January 1, 2017.
---
---
UPCOMING EVENTS
February 2017 Professional Development Workshop
Jeffrey A. Mullins, Esq., Partner and Jessica Lordi, Esq.; Taft Stettinius & Hollister LLP, will present "Legal Issues in HR under the New Administration"
Session Description:
This program will cover the following critical issues: What will change and what will stay the same with the legal issues in HR under the new administration.
Learning Objectives:
1. Learn about key changes in the laws that affect your workforce.
2. Consider changes to your current procedures in light of new rules with respect to wages, hours, employee benefits,
leave, the Affordable Care Act, medical marijuana, discrimination and more.
3. Discover best practices going forward about how to avoid unnecessary legal pitfalls.
Location:
Tuesday, February 14, 2017
7:45 AM to 11:15 AM
Sinclair Community College
Building 12, Ponitz Conference Center
444 West Third St.
Dayton, Ohio 45402
---
February 2017 MVHRA Luncheon
Travis G. Greenwood, CEO; The Greentree Group, will present "Cyber Security – Your Employees & Outside Crime"
Learning Objectives:
1. Awareness of today's cyber security - how it affects companies and employees
2. What companies and employees should be and not be doing to protect company information
3. Steps organizations can take to improve
Session Description:
Cyber-crime will cost businesses more than $2 trillion by 2019. Additionally, a recent study said 59% of employees take proprietary information when they quit or are involuntarily terminated. Mr. Greenwood's presentation will focus on cyber security today and what companies AND EMPLOYEES should be doing to protect their information. Examples of various techniques criminals use to steal company information will be discussed. He will also be sharing some examples what a typical company runs into when managing their company information. Recommended actions and steps companies might wish to consider will be discussed as well. This is not a technical briefing but one aimed at business and HR managers as well as administrators.

Location:
Tuesday, February 14, 2017
11:15 AM to 1:00 PM
Sinclair Community College
Building 12, Ponitz Conference Center
444 West Third St.
Dayton, Ohio 45402
---