February 2017 - MVHRA Connections
FEBRUARY 2017
---
PRESIDENT'S PEN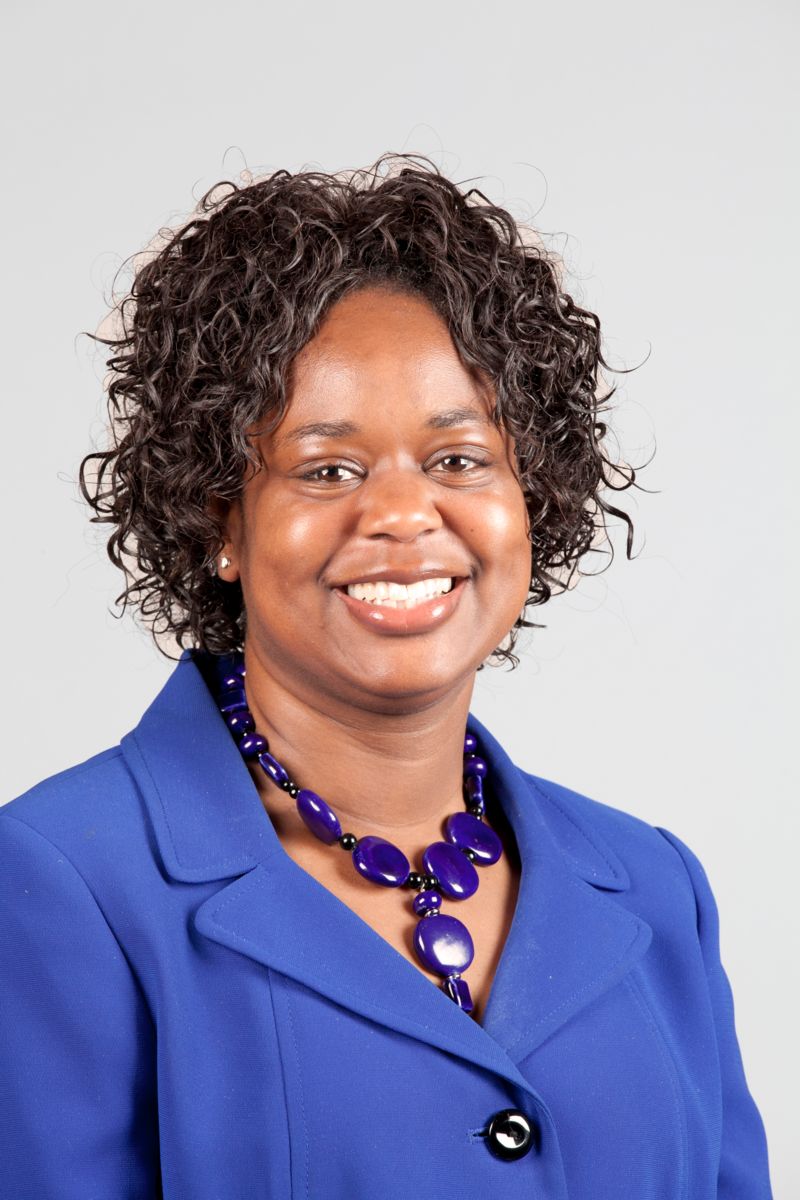 MVHRA Legal Service Plan
By: LaTonia McCane, SHRM-CP, PHR, GBA
MVHRA is excited to announce a series of enhancements.
In the fall of 2015, we created an objective in our strategic plan to update our website. It required several small steps along the way and I'm sure you noticed many of the changes made in 2016 to progress toward making our website more user friendly. We wanted to achieve the goal of creating positive experiences with simple and intuitive navigation to ensure your needs are being met. A lot of "behind the scenes" work was required over the past year and I am excited to announce that we have a new design for mvhra.org. The site has been restructured to make the navigation to the pages you want to see more user-friendly! All navigation is at the top of the page and has been reorganized to make your mvhra.org-experience much easier.
On the go? We've also made the site mobile-compatible! Now you can access and use mvhra.org on your smart phone and tablet and the view will be formatted to fit your screen. We appreciate your feedback and hope you enjoy the new enhancements. Please thank our Technology Chair – Shanda Brown and Assistant Technology Chair – Matt Bakota as they have attempted to make the site more visually engaging.
And, we have a new and exclusive membership benefit for current MVHRA members. MVHRA has reached an agreement with local attorneys to provide a legal services plan for MVHRA members (the "Plan"). The Plan is now available and is included as part of your current membership at no additional charge. Note: you must be a MVHRA member AND logged into mvhra.org to access the service within the "MY MVHRA" link at the top of the page. Not a MVHRA member? Consider learning more about MVHRA Membership by clicking HERE.
Below is a brief description of the Plan, with further details available at www.mvhra.org/myMVHRA/legal-services.
Each MVHRA member will be entitled to two free 30-minute consultations per calendar year regarding a management-side employment law / human-resource-related matter that their employer is encountering. The goal of the consultations is to provide counseling to MVHRA members and their employers with the primary purpose of discussing and identifying legal problems in an effort to quickly resolve general questions and concerns involving such matters.
To request a consultation under the Plan, members will simply use the MVHRA website to submit privileged and confidential requests for a consultation, which will be forwarded directly to an attorney participating in the Plan. The attorney will contact the member, obtain pertinent information, and consult with the member regarding his/her legal issue.
MVHRA is very pleased to be able to provide this additional, unique benefit to its members and we hope that you will take advantage of it. Please submit questions regarding the new enhancement and terms and scope of the Legal Services Plan to marketing@mvhra.org.
---
ANNOUNCEMENTS
Interviewers Wanted!
Wright State University's HR Senior Seminar Class is partnering for the third year with MVHRA's College Relations Committee. We are holding a mock interviewing "round robin" with these students on Thursday, March 9th, 2017 from 5:00pm-7:00pm and we need volunteers to help interview! This is a great opportunity for you to help a group of graduating seniors brush up on their interviewing skills, and a chance for you to meet talented students that could possibly join your organization upon graduation. If you are interested in volunteering for this event please email Kelli Cowgill at cowgillk@cintas.com for additional details.
---
Employment Corner
Check out these exciting Human Resources job opportunities:
Human Resources Generalist

– LGSTX Services, Inc.

HR Recruiter

– Woolpert
---
Winners of the "Renew Early and Win" are........
Clara Jackson & Rick Blackstone!
If you renewed your 2017 MVHRA membership by December 31, 2016 you were automatically entered to win a free registration to the OH SHRM State Conference. Clara Jackson's name was selected and will receive a gift value of $399 for admission to the conference in September 2017 compliments of Miami Valley Human Resource Association. We also held a separate drawing for the board and Rick Blackstone won. Thanks to everyone for renewing your membership! We value your membership and look forward to serving your professional needs.
---
Welcome New Members
Please join us in welcoming:
Brandy King

, Spooner Risk Control, HR Business Partner

Mandi White

Dysinger, Inc., Human Resources

Mary Jo Shia

, Ball Aerospace & Technologies, Inc., Administrator

Erin Woessner

, McGohan Brabender Agency, Inc., Human Resources

Stephanie Taylor

, Hollywood Gaming at Dayton Raceway, HR Generalist

Kristen Davis

, Taylor Communications, Customer Service

Johanna Hartley

, University of Dayton, Student

Shanthi Reddy

, Wright State University, Student
---
Luncheon Hosts Wanted!
The College Relations Committee wants you for the Student Networking Program. We are currently building our 2017 calendar and seek member host companies and organizations for students to attend the MVHRA monthly luncheon meeting. It's simple – the host meets their student prior to lunch then introduces them to other MVHRA members serving as a model on how to network. It only cost you a student lunch. It's a great way to meet new talent and you pick the month. To become a host, contact Betsy Brown at tbdbrown@gmail.com for more details.
---
People on the Move in Dayton
Promote employees and keep your company's name in the news for FREE with the Dayton Business Journal.
---
---
THIS MONTH'S ARTICLES
Member Spotlight: David Castel, Oerlikon
David Castel is the chair of MVHRA's Marketing Committee. As MVHRA continues to increase its presence on social media and pursues other marketing initiatives to grow the organization, Dave is playing a big role in MVHRA's efforts.
Dave is a Senior HR Generalist at Oerlikon. In that role, Dave performs a wide range of HR functions, including those related to talent acquisition, onboarding, payroll, compensation, compliance, employee engagement, and others. Dave enjoys helping employees solve problems that they otherwise may have difficulty solving on their own, and works hard to prioritize the many tasks he has within HR on a daily basis.
Dave's advice for those new to the HR field is to network with everyone – "everyone is two to three degrees away from everyone else," Dave said. He graduated from Wright State University with a degree in psychology and outside of work enjoys watching any sport he can catch on TV.
Look for more from Dave and the MVHRA Marketing Committee coming in 2017.
---
Take the Fear Out of Giving Feedback…. to a Defensive Employee
By: Marva Cosby, CPC, SHRM-SCP, President – Cosby Consulting Group, LLC
Perhaps you've agonized, or even lost slept, over the thought of giving negative feedback to a defensive employee. You envisioned the feedback scene: the anger, the tears, accusations of unfairness, bias or outright discrimination and wanted to avoid it at all costs.
The employee's reaction is designed to get you to back off or second-guess the real reasons you've organized the meeting in the first place. The employee has now taken control and has shifted the focus of the discussion from her to you - forcing you to defend yourself. So, you begin to apologize or agree with the allegations so that you can end this meeting.
You can overcome your fear of giving feedback to a defensive employee by being prepared, being in control and being committed to move to a positive outcome.
BE PREPARED
1. Conducting a negative feedback conversation can be stressful for both you and the employee. You can reduce your stress by assessing your self-awareness about how you react to stress. Understand your tendencies and, if negative, work to move them to a more positive place. This will help insure that you remain in control of the conversation.
2. Do your homework in advance of the meeting by gathering all the relevant information including concrete examples that specify the issue(s). Carefully craft and practice your opening sentence. This sentence should clearly state the performance issue(s) that must be addressed.
3. Have reasonable expectations about what the employee can do to improve his performance. Establish clear objectives for desired results.
4. Carefully determine the time and place for the meeting. Remember the old adage, 'praise in public but criticize in private'. Negative feedback in public tends to stir-up defensive emotions.
5. Remember that the intent of the feedback conversation is to help the employee grow and get better. Structure the conversation with those goals in mind.
BE IN CONTROL OF THE DIRECTION OF THE CONVERSATION
1. Create a tone of partnership from the beginning of the conversation. Insure that the employee knows that you are committed to her success.
2. Be sure to validate the employee's value to the organization and highlight aspects of performance where the employee has exceeded expectations. There is a good chance that you both will find this a point of agreement. This may help put the employee more at ease and reduce a bit of the defensiveness.
3. Be clear about the issue(s) that have prompted the meeting. For example, "Matt, you did not complete the payback analysis by June 20 as we had agreed. Why? After asking the question do not continue talking. Give the employee a chance to respond even though there may be a bit of defensiveness in the response. Keep the conversation straightforward and focused. Do not show agitation or anger even though the employee may become argumentative. If so, discontinue the meeting and reschedule. This gives the employee time to calm down and collect herself.
4. Learn and practice the art of active listening. Listening is an active process and a critical aspect of providing feedback. Demonstrate that you are listening throughout the conversation by not interrupting and by playing back what you've heard the employee say. Watch your body language because the employee is watching you. Remember that listening shows respect for the person who is speaking – so please eliminate all possible distractions.
5. Identify the performance gaps and jointly search for root causes. Allowing the employee the first opportunity to identify the causes helps create an atmosphere of objectivity in which you both can contribute in positive ways.
BE COMMITTED TO MOVE TO A POSITIVE OUTCOME
1. Don't hold the employee hostage by holding on to the past. Neither of you can change the past. Continued reminders of negative issues serve no useful purpose.
2. Focus the conversation on the future. Work to achieve shared agreement on goals, measures and next steps. There is no better way to demonstrate your commitment to the employee's success than by giving the employee the sense that there is a future.
3. Document and plan for follow up conversations. Putting the plan in writing reduces misunderstandings and serves as a reminder of the commitments made by you and the employee.
Fear of an employee's negative emotional reaction need not shortchange the importance of providing necessary feedback. When done properly and on a timely basis everyone wins.
---
"Right-to-Work" Update: Kentucky Joins the List; Federal Legislation Introduced
By Matthew Bakota, JD, PHR, Dunlevey Mahan & Furry
In January 2017, Kentucky became the 27th state to make it illegal to require that workers pay union dues as a condition of employment. In doing so, Kentucky joined Indiana, Michigan, and West Virginia on the list of what have come to be known as "right-to-work" states. As a result, all of Ohio's neighbors, except for Pennsylvania, now have adopted "right-to-work" legislation.
Additionally, on February 1, 2017, two members of the U.S. House of Representatives introduced a bill called the "National Right-to-Work Act" that would amend federal laws so that union members nationwide could opt out of paying mandatory union dues. It remains to be seen how much traction such a bill might get at the federal level, but it is worth monitoring in light of the growing number of states that have passed such legislation. (Reportedly two more states are becoming considerably closer to joining the list, which would bring the number to 29.)
What current impact could these developments have on Ohio and its employers? Why have Kentucky and other "right-to-work" states chosen to adopt such legislation? It depends on who you ask, of course. However, it is fair to say that many employers perceive "right-to-work" states as more business friendly without compulsory unionization and, therefore, more desirable locations for their operations. When those perceptions ultimately lead to business decisions, it would not seem to bode well for states without "right-to-work" legislation, including in Ohio, but could help foster new business and economic growth in states that have enacted it, such as many of Ohio's neighbors. As a result, no matter whether you and your organization are for or against this "right-to-work" movement, it is a movement that has and will continue to have significant repercussions for many employers and labor unions alike.
---
Be A Great Team Member
By: Anne Haye, Care One Connect
I have found that much of life and life's circumstances and issues can be compared to sports. I have played sports as a child, in high school and also in college. I have watched sports my whole life as well, both in person and on TV. My kids have been involved in sports, which brings on an entirely different significance when it comes to the meaning of TEAM. Let me share my insights on what sports and my job have in common.
When you first begin to play sports, one of the main things you learn is that there is "no 'I' in team". Right? How many times have we heard that? However, some people have yet to learn that and how to apply it to their workplace. We all know them. The ones who are the first to the coffee pot, who use the last K-cup, who pick through the donuts before anyone else has a chance to get the best one! But let's be honest, the "i" types can wreak havoc on the team. Being a team player means many things:
1. There is one coach.They need to be respected and must lead with strong values.
2. The team must work toward the same goal.
3. The team doesn't have to agree on everything, but they must agree on their goal.
4. You should be able to trust your team.
5. Each team member has their own job to do.This should be their focus.However, there are times when they need to help the other team members.That should be expected and appreciated, which will build trust.
6. You should know your job and work at doing your best.You should also know your weaknesses, and feel confident to seek help in those areas.
7. You should know how to communicate respectfully to your team and be open to constructive criticism.
8. Each team member should know the boundaries and stay within them.
9. Discord among the team should be dealt with and resolved as soon as possible.
10. If someone doesn't follow the rules of the team, they should be asked to leave and join another team.Lowering our expectations of our team results in becoming a losing team.
The job of a coach is to train the players in their positions, hone in on their skills, and create the focus and the goal of the team, they are also to be an encourager to equip each team member to be the best they can be. Many watched the big game on Sunday night. If you have ever watched football, and have heard of Tom Brady and the Patriots, you knew that the game wasn't over, even though they were down by 20 plus points... in the third quarter. And neither did they. They fought back and pulled out the championship. The team knew they could depend on the other members of the team, they trusted them and knew how to work together for the common goal. Being a GREAT team requires that mindset. Focus on being a GREAT member of the team you are on and working together toward your common goal.
---
EEOC Guidance on the Rights of Employees with Mental Health Conditions
By: Jeff Mullins and Jessica Lordi, Taft Stettinius & Hollister LLP
Discrimination claims based on mental health conditions are on the rise. The Equal Employment Opportunity Commission ("EEOC") reported that it resolved approximately 5,000 charges relating to mental health conditions in 2016. As a result, as part of its resource document series, on December 12, 2016, the EEOC published "Depression, PTSD, and Other Mental Health Conditions in the Workplace" that explains, in question and answer format, the rights of employees with mental health conditions in the workplace.
The EEOC instructs employers when they have an obligation not to discriminate against an individual on the basis of their mental health condition, an employer's right to refuse to hire or retain an employee if the employee cannot perform the job's essential functions or if the employee poses a "direct threat" to safety, privacy regarding mental health information. It also informs employees of their rights against discrimination and harassment based on their mental health conditions.
The EEOC reminds employers not to rely on "myths or stereotypes" about mental health conditions when making employment decisions and instructs employers to collect objective evidence of an employee's ability to perform the essential functions of the job. In addition, the EEOC provides employers with guidance on their employees' right to keep mental health conditions private. Employers may not ask medical questions about mental health conditions, except for:
When an employee asks for a reasonable accommodation.

After the employer makes a job offer, but before employment begins, so long as all offerees entering the same job category are asked the same questions.

When the employer engages in affirmative action for people with disabilities, in which case the employee has the option to respond.

On the job, when there is objective evidence that the employee may be unable to do the job or that s/he poses a safety risk because of a mental health condition.
The EEOC also offers guidance on when a request for a reasonable accommodation is appropriate, but with some added language that is not included in the regulations. The EEOC says that a condition may qualify as "substantially limiting" by "for example, making activities more difficult, uncomfortable, or time-consuming to perform." "Uncomfortable" is a new qualifier and it is unclear how the EEOC or the courts will interpret this new language or how employees may use it in their reasonable accommodation requests.
---
Paying Tribute to the Past Presidents of MVHRA While Leading Into the Future
By: LaTonia McCane, SHRM-CP, PHR, GBA
As I look to the future, I will be mindful of how my life has been enriched because of my involvement with MVHRA and the people who fulfill its mission every day. I appreciate the wisdom, guidance and support Kelly O'Connor provided when she served as President; the friendship and leadership of Erin Henry & Linda Wells; the accomplishments and perspective of Jeff Mullins; and the unstoppable energy and initiative of Virgil McDaniel and Rick Blackstone. My goal is to continue to build and maintain at the highest level the best possible human relations in industry and commerce. That's our strength and doing this will propel us through the future.
See list of past presidents here:
http://mvhra.org/about-mvhra/past-presidents.cfm
---
---
HR RECERTIFICATION NEWS
You've Earned It, Now Keep It!
Stay relevant in our ever-evolving industry.
HRCI and SHRM both recognize the value of professional development through lifelong learning. As you seek out educational activities, ensure you receive recertification credit. The HR experience offered by MVHRA is more than simply a couple of monthly events…It is a journey that provides ongoing opportunity for personal and professional development. You can also earn credit and grow from volunteering. Please see a board member to learn more.
---
COMMITTEE UPDATE
Workforce Readiness Committee
The Workforce Readiness Committee is full of new members who are actively researching various community groups to focus the committee's efforts for 2017. The committee consists of Theresa Dulaney, Chair, and members Sylvie Stewart, Sandy Mudry, Joanie Krein, and Stan Adams. The members are continuing to consider agencies that might benefit from MVHRA members donating their time to help people in our communities find gainful employment. If you have questions or suggestions for the committee, you are invited to email Theresa Dulaney at theresa_dulaney@hotmail.com. The committee and its members are very much looking forward to representing MVHRA in our communities!
---
SHRM Foundation Committee
Well, you did it again! I am pleased to announce that over the course of 2017, our members contributed $542.00 to the SHRM foundation! During the months of November and December alone the biggest fund raiser of the year, the Annual Wine Cork Pull, managed to net $215.00 for the Foundation! Congratulations to the winners of the wine and thank you for your generosity in supporting the HR profession.
Speaking of the SHRM Foundation, the Foundation has announced that it will be making available to members 220 scholarships that can be used toward preparation for the SHRM-CP pr SHRM-SCP Exam, or the Exam itself! These scholarships are valued at $750.00 each and can be for up to April 10, 2017 and October 10, 2017.
Go to https://www.shrm.org/foundation/ourwork/scholarships/certification/pages/default.aspx for more Details or apply at https://www.shrm.org/foundation/ourwork/scholarships/Pages/apply.aspx.
See how your SHRM Foundation dollars can make a difference in someone's life!
---
---
---
UPCOMING EVENTS
March 2017 Luncheon
Christopher Miller, EAGLE Certification Group, will present "ISO 9001 Certification for Service Companies"
Learning Objectives:
1. Basics of ISO 9001
2. How it can be applied to Service/Non-manufacturing companies
3. The steps to achieve ISO 9001
Session Bio:
Mr. Miller joined EAGLE in 1997 and is EAGLE's Chief Technical Officer. Chris is also a lead auditor for aerospace, environmental, health and safety, ethical sourcing and quality.

As EAGLE's Chief Technical Officer, he provides technical leadership and oversight management in the planning, scheduling, auditing and administration of EAGLE's certification process. Chris is the point-of- contact for EAGLE's oversight bodies and is actively involved in the International Aerospace Quality Group, is the Chair of the International Automotive Certification Bodies Association and serves on the Americas Aerospace Quality Standards Committee.
Chris was the senior electronics engineer with Defense Supply Center Columbus/defense Electronic Supply Center for more than 15 years. He managed the ISO working group and the operations of the ISO 9000 program. For a brief time, Chris also was the Acting Accreditation Manager for Assured Calibration and Laboratory Accreditation Select Services (ACLASS). In this position he was responsible for approving auditors, oversight of the accreditation process and final approval of the lab scope and accreditation certificates for ISO 17025.
Chris holds a Bachelor of Science in Electronics Engineering Technology from the University of Dayton. He is a member of American Society for Quality (ASQ), SAE International and American Society of Mechanical Engineers (ASME).
Location:
Tuesday, February 14, 2017
7:45 AM to 11:15 AM
Sinclair Community College
Building 12, Ponitz Conference Center
444 West Third St.
Dayton, Ohio 45402