April 2017 - MVHRA Connections
APRIL 2017
---
PRESIDENT'S PEN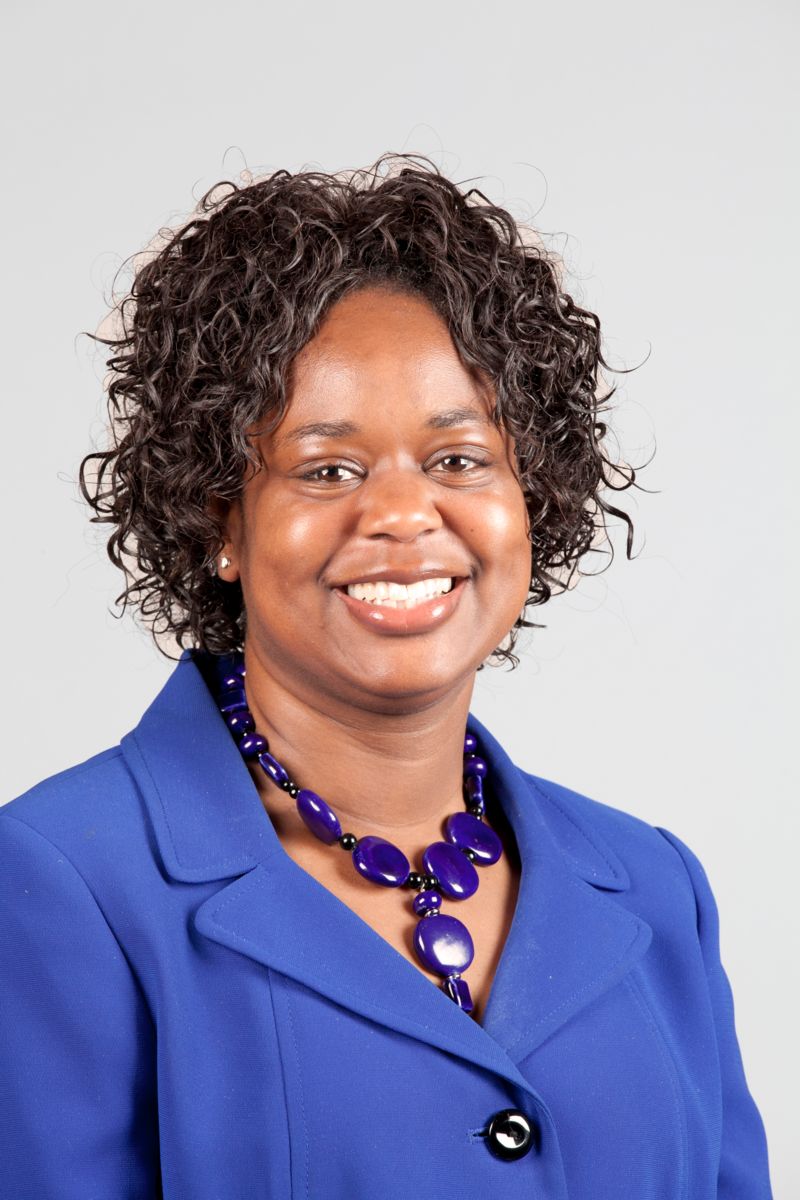 Professional Development
By LaTonia McCane, SHRM-CP, PHR, GBA
I came across an article from Simon Sinek that got me thinking. Sinek said, "If you say your job is something you 'don't plan on doing forever,' then why are you doing it now?" As HR Professionals we are focused on the development of our teams, staff, and organization but who is focusing on YOUR development? Today's market is highly competitive and it extremely important to have a plan in place whether you plan to stay in HR for the rest of your career or use your HR experiences to launch you into your next journey. Here are some tips I have used for my development:
Own It!

Development is yours, so own it! Development isn't something that your organization owes you; you aren't entitled to it so stop thinking that way. Maybe you work for an organization that values development as part of their culture and provides their employees with development opportunities, if so... That is AWESOME! If not, don't let this hold you back in your development. As HR professionals we probably preach this to our employee's every day, organizations can provide resources for our development, but employees need to own their development.
Plan It Out

.

I am a planner so when I think about development; I need a plan! Think of your development as your strategic plan and do a quick SWOT Analysis. Planning is a great way to organize your thoughts and get a game plan together for your next steps. If it still seems overwhelming or you don't know where to start, check out SHRM's toolkits and download the HR Career Path Worksheet.
Use Your Network!!!

In reality, this should probably be bullet #1. I know it has been said over and over and it may be cliché, but use the power of your network. The HR Community in Dayton is FANTASTIC! We have some the best, and we are all eager to help! So reach out and start connecting face to face at our meetings and through social media.
Don't be afraid to march off the path.

You aren't going to be able to plan out everything so don't get frustrated if your plan changes or evolves along the way. Your career path is just that, a path and some of the most rewarding ones are those that have twist and turns. Be open to new opportunities and have conversations- this only builds your network!!
I hope everyone has a great month and I look forward to seeing you at upcoming events!
---
Employment Corner
Check out these exciting Human Resources job opportunities:
Corporate Recruiter

– VRI

Vice-President – Human Resources

– VRI

Human Resources Generalist

– Rittal

Staffing Consultant

– Manpower Inc.
---
Welcome New Members
Please join us in welcoming:
Michelle Shuler, LexisNexis, HR Manager
Maureen McCartan, Trimble Navigation, Human Resource Generalist
Jay Schindler, Oliver Group, Area Director/Senior Consultant
Darwin Lopez, Leaders Lead Enterprises LLC, President
Amanda Jones, DRT Holdings, Inc., Director of Human Resources
Caroline Gentry, Porter Wright Morris & Arthur LLP, Partner
Bridget Pooler, Human Resource Manager
Andrea Phelps, Sogeti USA
Glenna Shiverdecker, Echoing Hills Village, Inc./Dayton Region, Regional HR Director
Samantha Beimly, CMax Advisors, HR Specialist
Amy Matney, Omnicom Partners LLC, Owner/President
Diane Miller, NCR Country Club, HR Manager
Pamela Walters, Flow Dry Technology Inc., Human Resources Manager
---
Reminder: MVHRA Legal Services Plan Now Available
MVHRA has reached an agreement with local attorneys to provide a legal services plan for MVHRA members (the "Plan"). The Plan is now available and is included as part of your current membership at no additional charge. Further details available at http://mvhra.org/myMVHRA/legal-services.cfm
Note: You must be a MVHRA member AND logged into mvhra.org to access this service within the "MY MVHRA" link at the top of the page. Not an MVHRA member? Consider learning more about MVHRA Membership by clicking HERE.
---
THIS MONTH'S ARTICLES
Member Spotlight: Jamie Coble, SHRM-CP, PHR
At work, Jamie Coble has to keep up with frequently changing regulations related to employee benefits, to make sure that CareSource is in compliance. At home, Jamie enjoys trying out new dessert recipes and tweaking them as needed. In both situations, there are challenges that come along with trying to make sure that things are "just right," but Jamie enjoys taking on those challenges.
Jamie is the HR Manager-Benefits at CareSource. She leads a team of Benefit Analysts who assist with the management of services and functions related to employee benefits. Her responsibilities include management and oversight of annual and new employee enrollments, contract and relationship management with various benefit carriers and vendors, leave administration, reporting, and several others. All of this must be done in compliance with federal and state regulations, as well as organizational policies. Even though she is dealing with complex issues and regulations, Jamie enjoys the constant learning that is part of her job, and she is proud to be part of a remarkably talented HR team at CareSource.
In MVHRA, Jamie serves as the Job Opportunities and Resumes Committee Chair and is a member of the board. She graduated from Wright State University with a degree in Business, with an HR concentration. She also has a master's degree in Organizational Leadership from Ashford University.
Jamie's advice for those new to HR is to never turn down an opportunity to learn a new area of HR, even if it's one that is not familiar or that may not sound incredibly exciting. Her first "real" job out of college was as a payroll coordinator, and even though it was an area that was very new to her at the time and not particularly exciting, that position ended up leading to many other opportunities for her within the HR field. This is just one reason that Jamie has found the right ingredients to help her succeed in her current position today.
---
MVHRA Workforce Readiness Committee Forges New Partnership with Miami Valley Works, Creating Volunteer Opportunities to Conduct Mock Interviews
The MVHRA Workforce Readiness Committee met recently with the program supervisor of Miami Valley Works, the community-wide workforce development program managed and operated through Goodwill Easter Seals Miami Valley, to discuss potential ways the committee and chapter members could provide volunteer support to their program.
When asked where they could most use volunteers, MVW described the need for volunteer interviewers for the mock interview sessions that occur near the end of the one-week job readiness program that is held every month at the new Goodwill facility on Main Street near downtown Dayton.
In March the committee voted to move forward with a commitment to support the program with volunteer interviewers.
What more can you say about Miami Valley Works?
Established in 2016, the mission of Miami Valley Works is to empower people in poverty to achieve self - sufficiency through long term employment and career development. That feeds into their vision of eliminating chronic generational poverty in Dayton and the Miami Valley.
Nearly 300 individuals from the community have benefitted from participating in the job-readiness program since the program's inception. The week-long job readiness class ends with mock interviews set up where students experience a simulated real world setting that tests newly gained interview skills and behaviors. Interviews last about 10 minutes, followed by feedback provided by the students' job coach and fellow students. Volunteers are provided interview questions ahead of time by the program supervisor.
What is the time commitment for serving as a volunteer interviewer?
The time commitment for a volunteer interviewer ranges from 1.5 to 2 hours, depending on the size of the class. Also, the arrangement is very flexible- a volunteer can assist with one class or multiple times over a period of several weeks. That is entirely up to the volunteer.
Who do I contact for more information and to sign up?
At Goodwill Easter Seals Miami Valley, contact Michelle Ann Feltz, Miami Valley Works Program Supervisor, at 937 528-6496 / m.feltz@gesmv.org. Also, for more information, visit the web site at www.miamivalleyworks.org.
You may also contact committee chair Theresa Dulaney for additional information at Theresa_dulaney@hotmail.com, or any of the committee members: Joanie Krein, Sandy Mudry, Sylvie Stewart, and Stan Adams.
---
Five Ways to Boost your Company's Recruiting Results
By: Roberta Matuson, monster.com