March 2017 - MVHRA Connections
MARCH 2017
---
PRESIDENT'S PEN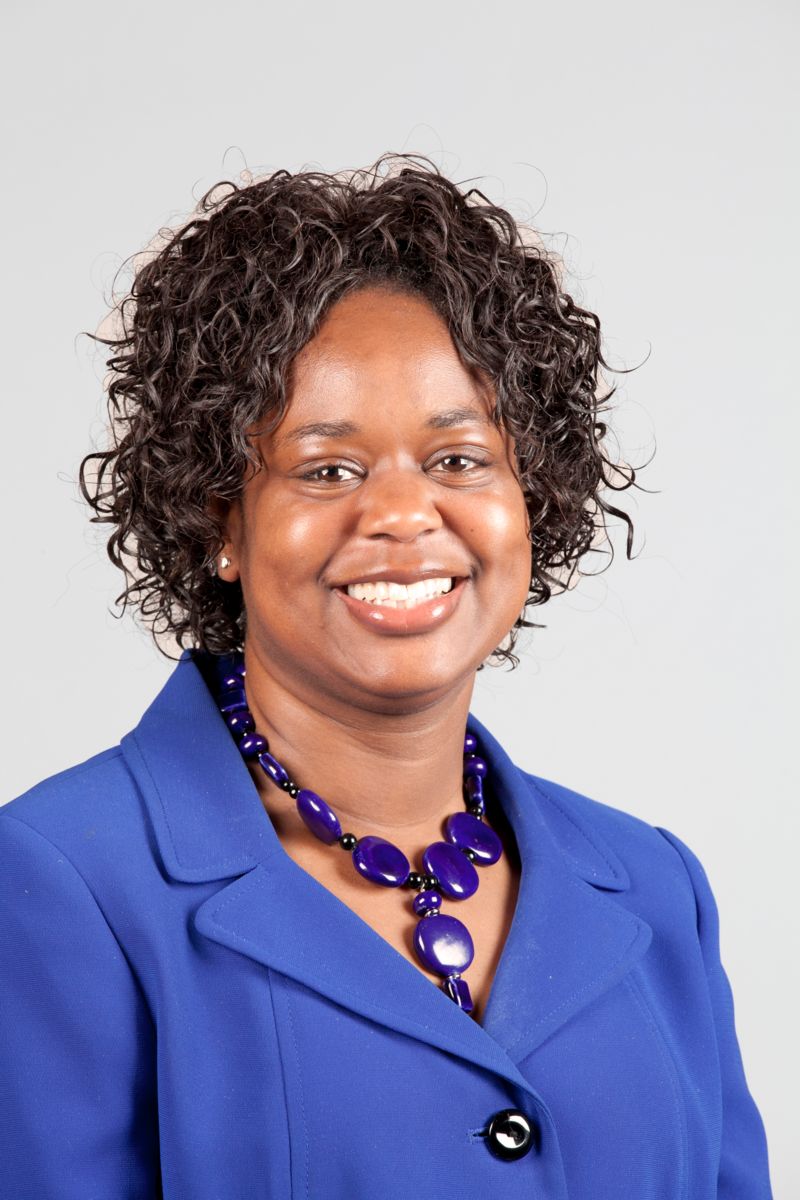 Employee Engagement
By: LaTonia McCane, SHRM-CP, PHR, GBA
One of the things I am extremely passionate about is employee engagement, whether it is through recognition or an awesome work environment in today's market, it is extremely critical to make sure your employees are feeling the love. According to the February SHRM Magazine article "Not Feeling the Love?" most HR professionals agree that their company's recognition practices had a positive effect not only on retention but also on engagement, culture, and overall employee happiness. Here are 5 ideas to motivate and engage your workforce.
1. Recognize your employees for a job well done. It may seem obvious, but a lot of managers do not see the value of recognizing people for doing their jobs. Recognition is tremendously important to building trust, rapport and an emotional connection with your employees. So grab that Starbucks gift card and tell your employees "Thanks" a Latte for doing a great job!
2. Give your employees autonomy. Human beings value autonomy and how many times have you heard someone say, "I hate when my boss micromanages me!" When you give employees autonomy to do their job, this demonstrates that you trust your team. According to Daniel Pink's book Drive, autonomous motivation is proven to promote greater conceptual understanding, enhances persistence, generates higher productivity, less burnout, and greater levels of psychological well-being.
3. Intrinsic reward NOT Extrinsic rewards. Show me the money… But really?!? According to a study conducted by Princeton economist, Angus Deaton money doesn't contribute to our overall happiness above $75,000. Income beyond this threshold doesn't impact our day-to-day contentment and therefore isn't a great motivator. So, if money doesn't motivate what does? Try focusing on your company's mission, vision, and core values that express why the company exists. Ingrain these in your culture. At American Eagle, the tagline was Live Your Life, Love your Job. By focusing on intrinsic motivation, you are more likely to get the motivation that lasts.
4. Offer a path for advancement. Employees want to know that they are not stuck in a dead-end job and are motivated by moving forward. Employers that can provide a pathway or a growth plan for an employee's career are more likely to retain their employees. This doesn't mean that employees shouldn't own their development, they totally should, but if you have not communicated or made the path clear for employees, they will become frustrated and move on to a different organization that can provide the growth opportunities.
5. Why???? Simon Sinek famously pointed out, the what and the how are easy for most companies to identify, but it is the why that's hard. Employees need to know why, so take the time to explain the reasons behind your directions and decisions. Of course at times employees shouldn't be privy to the decision process but by providing context, it will create a much higher "buy-in" from your employees.
Employee motivation isn't cookie cutter, and we all have different drivers that motivate us. Bottom line is to take the time to learn more about your employees and what motivates them to be actively engaged in your organization. Take the time this month to Share the Love and show your employees that you appreciate their dedication to your organization.
---
SPONSORS
Thank You To This Month's Newsletter Co-Sponsors, ADP And McGohan Brabender!
Click HERE to Learn More
Click HERE to Learn More About McGohan Brabender's "Side Affects" Podcast
---
ANNOUNCEMENTS
Employment Corner
Check out these exciting Human Resources job opportunities:
Human Resources Generalist

– LGSTX Services, Inc.
---
Welcome New Members
Please join us in welcoming:
Steve Black, Almost Family, Regional HR Director
Claudia Esguerra, The Greentree Group, Corporate Recruiter
Brandy Herring, RAM Precision, Human Resource Manager
Adrianne Jones, Jefferson Township Administration, Human Resources Admin
Mallory Lynn, Victoria's Secret Direct, Sr. Human Resources Coordinator
Steven Perucca, University of Dayton, HR Records Manager
Rachel Smith, CompuNet Clinical Labs, HR Recruiting Manager
Sue Springer, Pratt Industries, HR Manager
Julie Szymanski, Student Member, HR Specialist
Karen Walser, In Transition
Jennifer Wunderlich, Community Blood Center, COO
---
Reminder: MVHRA Legal Services Plan Now Available
MVHRA has reached an agreement with local attorneys to provide a legal services plan for MVHRA members (the "Plan"). The Plan is now available and is included as part of your current membership at no additional charge. Further details available at http://mvhra.org/myMVHRA/legal-services.cfm
Note: You must be a MVHRA member AND logged into mvhra.org to access this service within the "MY MVHRA" link at the top of the page. Not an MVHRA member? Consider learning more about MVHRA Membership by clicking HERE.
---
THIS MONTH'S ARTICLES
Member Spotlight: Chad Dresnick, PHR, SHRM-CP, Shiver Security Systems, Inc.
Chad Dresnick is as dedicated to the HR profession as they come. In addition to his responsibilities as the Director of Human Resources and Business Services for Shiver Security Systems, Inc., Chad serves as the Secretary of MVHRA and is a member of its Executive Board. Chad also is very active in several other MVHRA projects and initiatives aimed at supporting those in the HR profession. Additionally, Chad currently serves as the instructor for the SHRM Prep Course at Sinclair Community College.
At Shiver, Chad not only handles all aspects of the HR function, from recruitment through off-boarding, he also oversees its accounting department and interacts with Shiver's outside accounting teams. The best part of Chad's position at Shiver, however, is interacting with and helping its employees. To that end, Chad helps to offer unique training opportunities to Shiver employees that enrich their lives both at work and at home. Shiver has offered its employees training on topics such as estate planning, insurance, retirement planning, cyber security, health and fitness, and more.
According to Chad, there is "always more to learn" when it comes to HR. "You can never stop trying to acquire new knowledge, skills, and abilities," said Chad. Chad is a graduate of the University of Miami (FL) and obtained a bachelor's degree in business administration. He holds various HR certifications through HRCI and SHRM, and he is certified by Microsoft as a Microsoft Office Specialist Expert in both Word and Excel.
Outside of Chad's many professional endeavors, he enjoys walking and spending time with his spouse. He also enjoys playing with their cat, Calli. Given all that Chad does to promote and serve MVHRA and the HR profession, a little down time certainly is well-deserved.
---
Stress From People . . . And Beating It
By: Anne Haye, Care One Connect
We all have experienced stress at some point in our lives. If you haven't, then you should check your pulse. If you drive, ever, then you have had to experience someone who may have cut you off in traffic. Or maybe you have been behind someone driving really slow in the fast lane (that IS the left lane of the highway, in case you didn't know. :) Seeing the long line of traffic for miles and miles behind you may be a good indicator that you need to switch lanes. I am getting stressed right now thinking of it!
If you have a job, you have stress. If you have family, or deal with people, anywhere, you have stress. It is sometimes caused when someone does something different than what you had planned. Think about the last time you felt stressed out, or overwhelmed. Did someone or something interfere with your idea or project? Did you feel negatively impacted because your idea was not chosen? Did someone miss an important meeting you planned? Is traffic causing you to be late to work? Are your children not following through on their homework or your "to do list"? Stress happens. It WILL happen. It can happen in the blink of an eye....and how we deal with it, how we react to it, how we respond to people involved in it, can and will directly impact our relationships, our attitude, our reputation, and our outlook.
Dealing with people...
1. Take a deep breath- Stop. Think. Ask yourself why this situation is stressful? Ask yourself what you should do before you react. Reacting and lashing out in anger or frustration is unhealthy and will not resolve the situation. If this is a co-worker, you need to respond in a way that will enable a learning experience. Sometimes people don't realize the impact their words and actions have on others, and bringing it to their attention (in a calm way) in order to bring about change or compromise, may help. Reacting in anger and speaking out of anger will create a hostile environment and not be conducive to working together.
2. Pause before you hit "send". Reacting to a situation via an email response immediately following the frustrating event is extremely dangerous. Type out your response in a word document. Don't even type it in the body of an email... hitting send accidentally can be detrimental. If something needs to be dealt with immediately, pick up the phone and talk, if face to face communication isn't possible. Communication through email is void of emotion, but the reader will insert their own emotion, tone and meaning. Exclamation points, all capital letters and emoticons can imply certain emotions... without them, many assumptions will be made. For example, " please stop :) " is very different from "PLEASE STOP!!!!!!"
3. Be willing to give the benefit of the doubt. If someone does something out of character, why not just assume they meant no harm? People have bad days. People have lives outside of work.. and sometimes those lives get messy. Why not come from a point of compassionate care and ask them if they are okay, rather than jump on their "bad mood" assuming that they are trying to hurt you.