July 2017 - MVHRA Connections
?
?
?
?
JULY 2017
PRESIDENT'S PEN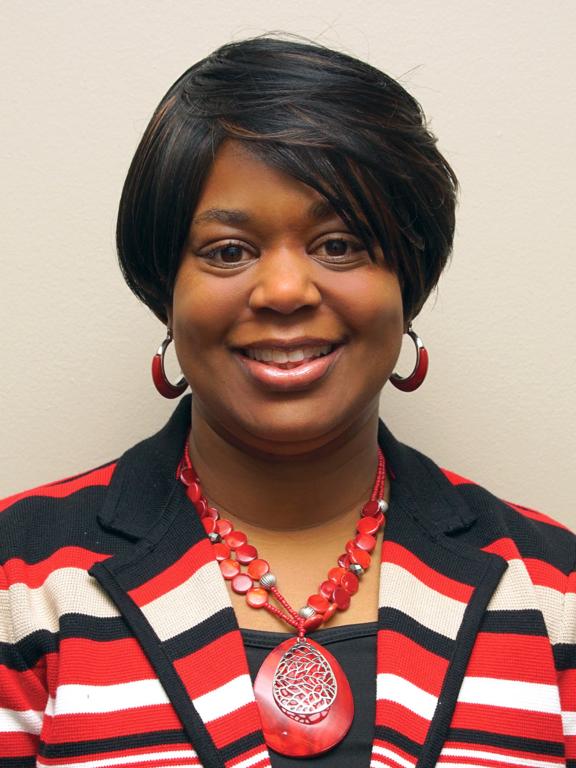 By LaTonia McCane, SHRM-CP, PHR, GBA
Each year MVHRA conducts a membership survey to poll members about their overall engagement and satisfaction in the organization, and to help determine the best use of the organization's resources. This year over 70 people responded for an overall response rate of approximately 30%. Below is a snap shot of some of the information you provided:
We asked How often do you attend the professional development workshops and luncheons? – the responses for the PDWs were 1-2 a year and 6 or more for the luncheons. As a result, we are taking a look at the topics of interest that were submitted and attempting to add webinars and other options to provide things that are convenient for you and your schedule, in order to receive professional development. Typically, we offer 6 PDWs and 11 luncheons a year and will continue to provide preapproved recertification credits. Over the next few months, we will solidify the schedule for 2018 and we plan to bring some exciting offerings that are engaging and instrumental to the profession.
The majority of you felt that MVHRA is meeting your expectations - understanding and satisfying our members' needs are the cornerstones of making MVHRA successful, and we attempt to do what is necessary to meet those needs. Providing time for networking with other HR professionals to enhance your network, offering social events to get to know others outside of our regular meeting space, and creating an environment for professional development where all feedback is received. A previous survey revealed the greatest benefit of being a member is the ability to broaden your industry knowledge. We will continue to provide networking opportunities in addition to our programs. We're also looking into new/additional ways to grow and foster our local HR community. We hope you will join us and participate in some of the upcoming networking opportunities offered.
When asked how many years of HR experience you have, we received a variety of responses. The prevalent response was eight years or more. This question was to help determine if we should fill your toolbox with topics for seasoned professionals, individuals new to the profession or somewhere in between. We will keep this feedback in the forefront as we plan for 2018 – which is already in the works! Please let us know if you have any topics you want us to cover or if you would like us to consider any talented speakers you have come in contact with as we want to make sure you get the most out of our programs.
We also asked if you would recommend MVHRA to a colleague. The responses were resounding that you are happy with your affiliation with MVHRA and you would/do recommend the Association to others. As you know, we are a synergistic professional group with lots of benefits. Some have enhanced your network to find a mentor to help with your professional needs and others have been in a position to become a mentor to someone else. Giving back can be the greatest reward and benefit and we recommend you get more involved.
Thank you for investing time to provide us your feedback. Your opinions are very important and we appreciate you for sharing them with us. To further share your views please reach out to a board member. We like hearing from you.
---
Employment Corner
Check out these exciting Human Resources job opportunities:
Training and Development Specialist – Woolpert, Inc.

Learning and Development Partner – Dayton's Children's Hospital

HR Business Partner, Physicians– Dayton Children's Hospital

Employee Experience Assistant – HR – Dayton Children's Hospital

Director – Leadership Development – Dayton Children's Hospital

Benefits and Disability Leave Specialist – Dayton Children's Hospital

HR Assistant – Rittal

Staffing and Retention Manager – SoBran, Inc.
---
MVHRA Future Membership Special
There is still time to enjoy the benefits of being an MVHRA Member for half the price! MVHRA is offering a 50% special membership discount for Professional, Professionals-In-Transition and HR Business Partners. The special rates are effective on the date of approval and will expire on December 31, 2017.
Check out the special discount rates!
Professional in Transition $18.50
HR Business Partners $50.00
---
Reminder: MVHRA Legal Services Plan Now Available
MVHRA has reached an agreement with local attorneys to provide a legal services plan for MVHRA members (the "Plan"). The Plan is now available and is included as part of your current membership at no additional charge. Further details available at http://mvhra.org/myMVHRA/legal-services.cfm
Note: You must be a MVHRA member AND logged into mvhra.org to access this service within the "MY MVHRA" link at the top of the page.
---
THIS MONTH'S ARTICLES
Workforce Readiness Committee Partnering With CareSource Life Services Program
Submitted by Joanie Krein
MVHRA's Workforce Readiness Committee partners with the CareSource Life Services Program as part of the Committee's ongoing initiatives. Below is a description of the Program from Employer Partner Specialist, Jennifer McCune, of CareSource:
CareSource, a non-profit health plan, has been serving the Miami Valley for nearly 30 years. Today they are one of the largest Medicaid managed care plans in the country. Their Life Services program has re-envisioned the role a health plan can play in their members' lives by offering individualized assistance toward total and lasting well-being.
The objective of Life Services is to assist CareSource Medicaid members in their personal journey out of poverty by addressing their specific obstacles to self-sufficiency.
Many CareSource members are healthy, highly motivated individuals with a strong desire to be gainfully employed, but have barriers that prevent them from finding and keeping long term sustainable employment. An in-depth study conducted by an inter-disciplinary team at CareSource has determined that members can be significantly more successful at obtaining and retaining employment when an over-arching, holistic view of their personal circumstances is taken account when delivering wraparound support services.
CareSource Life Services will assist members in their journey out of poverty by addressing member barriers on an individual basis. These barriers include, but are not limited to, transportation, childcare, education, training, job placement, on-going mentoring and health care.
When CareSource members opt in to this voluntary program, a Life Coach utilizes a short assessment to help members identify resource strengths and prioritize what areas need to be reinforced (ex. emotional support, food stability, childcare, physical health, etc.). By building community partnerships, Life Services is able to convene, coordinate and secure existing community resources for members. Once stable, members are connected with education or employment opportunities.
JobConnect is the program within Life Services that specifically assists members with increasing skills and connecting with long-term employment. Sometimes this can happen in as little of five days. After they have started employment, their Life Coach stays with them for a period of 24 months to help them navigate the world of work, prepare for loss of subsidies, and to help them think about what the next step is in their career path.
How the Life Services Model Works
Enrollment
There are many ways a CareSource member can enroll in Life Services – completing the Health Risk Assessment on their Member Portal, calling the toll-free line, emailing CareSource directly or through a community partner referral.
Assessment & Stabilization
The member is assigned a Life Coach who focuses on the member's current resources, skills, talents and wishes for long-term employment through weekly interactions including face-to-face meetings, phone calls, web-chats on our Member Portal and email.
Education
Many members have a skills or education gap that has kept them from securing long-term, full-time employment. The Life Coach works with the member to assess their current education level, past job experience and training. Then they recommend an education plan that will increase the member's likelihood of securing employment that will begin a career path.
Employment
Once the member is stabilized, has begun or completed education and has all of the necessary supports in place to be successful in employment, the Life Coach begins to connect the member directly with employment opportunities. Many of these opportunities have been vetted and are with companies with a formal partnership with CareSource.
Advancement
After the member is employed, the Life Coach will continue to meet with the member for up to 24 months to assist in retention efforts as well as advancement into the next steps on the career path. The Life Coach will also assist the member on other life skills such as financial planning to help guide the member through the exit process for programs like TANF and SNAP. They will help the member connect with "backfill" community supports until they reach full stability.
Become an Employer Partner and Join CareSource in Improving Our Community
CareSource can help you find qualified employees to fill open positions at your company. They will work with you to understand your industry and will prescreen individuals for you to interview and hire. Candidates will arrive prepared to interview and with an understanding of the expectations of the open position. As a result, your company fills empty positions with quality candidates and CareSource members find good, stable jobs.
---
HR Certification Prep Course
2017 Summer/Fall Scholarship Application
Through our ongoing partnerships with Wright State University (WSU) and Sinclair Community College (Sinclair), MVHRA is able to offer scholarships for HR Certification Prep Courses, typically held twice each year - Winter/Spring and Summer/Fall. These scholarships are provided by WSU and Sinclair as part of their commitment to the development of Dayton-area HR professionals and are offered as a benefit to MVHRA members only.
For Summer/Fall 2017, a scholarship is being offered for the WSU prep course. The WSU prep course begins Saturday, September 9th (9:00 am – 1:00 pm) and will meet for ten (10) sessions (location and dates listed in full below). The Sinclair prep course is unlikely to be held this Fall due to low registration numbers; therefore, a Sinclair scholarship is not being offered for the Summer/Fall term.
Your interest in a MVHRA HR Certification Prep Course scholarship is appreciated. To apply for the scholarship, please complete this APPLICATION in full and submit it to MVHRA by emailing it directly to Kathryn Phillips, the MVHRA HR Certification Committee Chair, at certification@mvhra.org.
Scholarship applications must be received by July 28th in order to be considered for a Summer/Fall 2017 scholarship.
Scholarship applicants will be evaluated on industry-related work experience and/or education; professional, community, and other volunteer activities; and essay question responses. Scholarship recipients will be selected by the MVHRA Certification Committee and/or select MVHRA Board Members. Scholarship applicants will be notified of scholarship status within 30 days after the application deadline. Following notification, the scholarship recipient will need to register for the prep course for which they have received a scholarship and to purchase any needed course materials.
Best wishes in your endeavor to further your career by obtaining HR certification. Questions may be addressed to Kathryn Phillips at certification@mvhra.org.
---
Create a Fair Vacation Policy and Avoid a Summer Meltdown
By: John Rossheim, monster.com
Summertime -- high season for sunburns, cookouts and vacations -- can mean high anxiety for managers. Nearly every employee wants to take a good chunk of time off, but most businesses can't allow customer service or any other core function to lapse just because it's beach weather. Not to mention who will help manage the business while you're on vacation!
These tips will help you keep the trains running through summer without alienating the rank-and-file.
Codify your vacation policy. Even if business in your industry slows in summer or you offer unlimited PTO, it's wise to maintain a formal vacation policy. Be sure to put it in writing and then distribute it to all employees annually and whenever a substantial change is made.
"Structure is important," says Nancy Saperstone, senior HR business partner at Insight Performance, a human resources consulting firm. "Fair vacation policies are not loosey-goosey."
Don't be arbitrary. Make sure that vacation requests are granted or denied judiciously. "Managers reviewing time-off requests must be consistent to avoid the perception of favoritism," says Jennifer Gunter, secretary of the HR Florida State Council.
At small companies in particular, it's important that all employees' vacation requests are solicited before any summer time off is granted.
Be transparent. If you want to keep your employees, don't offend them by handling their vacation requests with a "because I said so" attitude.
"Transparency is key," says Saperstone. "You have to let people know how you're making these decisions, so people understand and respect how it's done." David Galic, a spokesperson with employee-scheduling software vendor Humanity.com, gets to the heart of the matter of a well-managed vacation policy: "Managers should give reasons for declining vacation requests."
Enumerate the criteria for reviewing vacation requests. Employees will be more likely to make workable vacation requests if they understand the deciding factors in your vacation policies. "You don't want to only reward senior employees," says Saperstone.
You might, for example, prioritize requests that come in early, or reward high performers with first choice of vacation date, or set up a regular rotation to determine whose requests will be considered first.
Encourage communication among team members. "We have an HRIS system where employees can make vacation requests, and also a shared calendar," says Loni Freeman, vice president of human resources at public relations firm SPPR. "We ask employees to communicate with their account team to ensure client coverage."
Make flexibility a two-way street. If you give employees some flexibility in the workplace, you're in a position to ask them for flexibility of their vacation arrangements.
"We have core hours, but otherwise employees can decide at what time they arrive at the office and leave," says Freeman. "Because we allow daily flexibility, employees may be willing to take a 15- or 20-minute client call on a PTO day," says Freeman. But take care to strictly define responsibilities that carry into vacation time and to limit work during vacations to the absolute minimum.
Consider 'summer Fridays' to build good will -- and cooperation. Some 42 percent of employers will give employees Friday afternoons off this summer, according to a recent CEB survey. Given that many employees' minds will already be at the beach after lunch on TGIF day, formalizing this bonus time off may cost little in productivity while keeping employees engaged all summer – and help generate cooperation to manage everyone's PTO requests.
Be upfront with your vacation blackout policy. Unless your business depends on seasonal hires, a vacation policy with blackout periods is likely to sow employee discountent. What do you do if an employee has a family wedding during the blackout? You could create an exception, but that might breed additional resentment among other employees.
If you must ban time off at certain times of year, "it's really important to let employees know during their onboarding that the company sometimes needs to have a blackout period for vacations," says Galic.
Offer rewards for those who work sought-after days off. Consider giving employees special consideration if they agree to work certain days that most people want to take off. This can be especially important at small businesses, where co-workers are familiar with the comings and goings of people, which can easily develop into time-off envy.
"You can pay time-and-a-half for certain days," such as July 3rd this year, which falls in the middle of what many employees will see as a four-day weekend, says Saperstone. "Or give them an extra day off; think creatively."
Consider summer stay bonuses for high-turnover hourly jobs. Small businesses who depend on hourly workers could suffer high turnover. It's wise to offer bonuses to workers who stay with the company through the summer and take time off only when it has been requested and granted well in advance.
Regulate unlimited PTO. Frankly, when it comes to summer vacation, unlimited PTO has its limits.
"Our guidelines say that the time off must not be detrimental to the business; it must be scheduled in advance, and is subject to denial," says John Sickmeyer, president of marketing agency Postali. "But we haven't had this happen yet. Our shared vacation calendar creates a sense of group accountability. Managers look at the vacation calendar regularly to ensure nothing could be problematic for the company."
Cross-train in anticipation of heavy PTO periods. Cross-training, which goes hand-in-hand with professional development can be a tremendous boost to your vacation policy.
"Cross-training is particularly important with our largest clients, where there are two or three people on the team who know as much about a given client as the lead person does," says Freeman. Cross-training is also critical at small companies where many tasks are often carried out by just one employee.
---
People On The Move In Dayton
---
See Your Article In Our Newsletter!