August 2017 - MVHRA Connections
AUGUST 2017
PRESIDENT'S PEN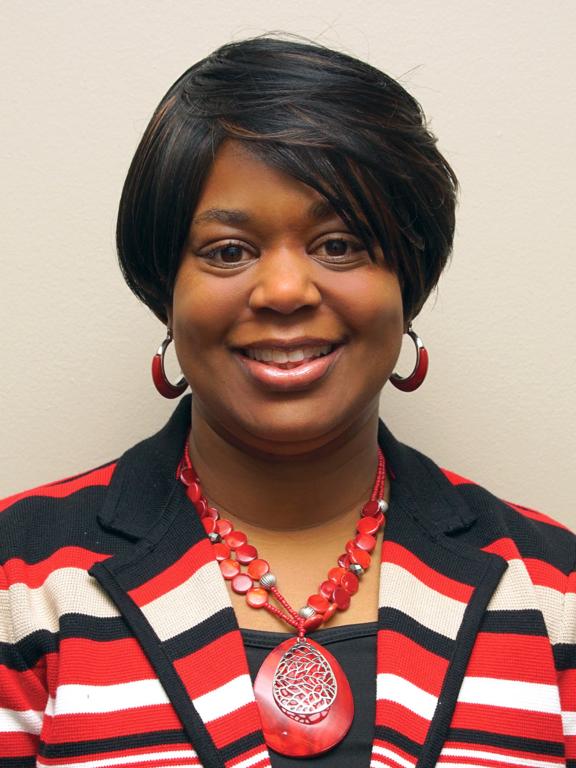 Summer, Summer, Summertime
By LaTonia McCane, SHRM-CP, PHR, GBA
It is finally summer, and in the words of DJ Jazzy Jeff & The Fresh Prince - it is time to sit back and unwind (or as much as we can in HR)! I hope you can take some time this summer and enjoy all the outdoor activities that our city has to offer - an outdoor concert, Dragons games at Fifth Third Field, or a stroll at Riverscape.
Hopefully some of you were able to attend the National SHRM Conference last month in the Big Easy. I heard the speakers were phenomenal!
The Ohio HR Conference is also a great SHRM conference. Are you ready for some Peace, Love and HR? We can't wait until September 13-15, 2017. The conference committee is hard at work identifying the best talent in speakers, innovative exhibitors and sponsors, and working with the best venue in the Kalahari Resort in Sandusky, Ohio!
The opening keynote speaker is Jerry Greenfield, Co-founder of Ben and Jerry's Homemade, Inc. He built a business phenomenon by making strengths rather than weaknesses. Greenfield brings business acumen and passion for creative and responsible business practices to life. There will be ice cream to enjoy as well.
Steve Browne is a nationally-known HR professional. He is the Executive Director of HR for LaRosa's Inc., and a member of the SHRM Board of Directors. He will be recapping his new book – HR on Purpose.
The closing speaker is John Jacobs and he is the Co-Founder and Chief Creative Optimist of Life is Good. Life is Good spreads the power of optimism through inspiring art, a passionate community, and groundbreaking nonprofit work.
The line-up of speakers are available at www.ohioshrmhrc.org or follow on twitter at OhioHR for frequent updates and more information.
This conference provides a great opportunity for professional education, networking, re-certification credits for HRCI & SHRM certifications, and fun with your HR peers. It is a tremendous value and asset to our state. Registration is still open, and you can register at http://hrconference.ohioshrm.org/.
---
SPONSORS
Thank You To This Month's Newsletter Sponsor, Paybridge
---
Employment Corner
Check out these exciting Human Resources job opportunities:
HR Assistant –

Rittal

Staffing and Retention Manager –

SoBran, Inc.

Human Resources Manager –

Pratt Industries
---
MVHRA Future Membership Special
There is still time to enjoy the benefits of being an MVHRA Member for half the price! MVHRA is offering a 50% special membership discount for Professional, Professionals-In-Transition and HR Business Partners. The special rates are effective on the date of approval and will expire on December 31, 2017.
Check out the special discount rates!
HR Professionals $37.50
Professional in Transition $18.50
HR Business Partners $50.00
For additional information about this great opportunity contact the Membership Chair, Joyce Whitaker, PHR, SHRM-CP
Become a member, JOIN TODAY
https://www.youtube.com/watch?v=okgRpdjhlTs&feat
---
Reminder: MVHRA Legal Services Plan Now Available
MVHRA has reached an agreement with local attorneys to provide a legal services plan for MVHRA members (the "Plan"). The Plan is now available and is included as part of your current membership at no additional charge. Further details available at http://mvhra.org/myMVHRA/legal-services.cfm
Note: You must be a MVHRA member AND logged into mvhra.org to access this service within the "MY MVHRA" link at the top of the page.
---
THIS MONTH'S ARTICLES
Member Spotlight – Beth Mitrousis, SHRM-CP
By: Matt Bakota, Auman Mahan & Furry
Beth Mitrousis is the new Human Resources Manager at Enginetics Aerospace Corporation in Huber Heights, Ohio. She recently accepted the position at Enginetics after spending several years in HR at an area construction company. At Enginetics, Beth's responsibilities will include recruitment, benefits administration, safety, performance management, talent management, and payroll, among others.
Beth also serves as MVHRA's Assistant Secretary. In addition to having her SHRM-CP certification, Beth obtained a bachelor's degree in HR Management from Wright State University. Beth recommends that those new to the HR field also consider pursuing an HR certification after they have gained some experience working in the field. Beth described the certification test as a great learning experience, and the certification itself as a solid way to ensure an ongoing HR education that includes staying current in the ever-changing world of HR.
Beth has found the best part of her HR experience to be helping employees be successful in their positions. At the same time, a challenging part of an HR position can be serving as the go-between with employees and management, and working to see both sides and be objective in an effort to make good HR decisions.
Outside of work, Beth enjoys spending time with her husband and two children going boating and camping. She also enjoys being a "soccer mom" to both kids – one a junior in high school and the other a sophomore in college. These things keep Beth very busy outside of work. Therefore, MVHRA certainly appreciates the additional commitments and work that Beth puts in on behalf of MVHRA. Thank you, Beth!
---
Maybe All Employee Handbook Policies Aren't Illegal After All?
By: Matt Bakota, Auman Mahan & Furry
In December 2015, the U.S. Chamber of Commerce released a publication that discussed numerous examples of the National Labor Relations Board's "increasing hostility to commonsense employee handbook policies." A main premise of that publication, titled Theater of the Absurd: The NLRB Takes on the Employee Handbook, was that the NLRB was "adopting a wildly expansive reading of the [National Labor Relations Act's] protections in order to undermine sensible and widespread workplace policies." The Chamber further offered that "[t]hrough a series of decisions and official guidance, the NLRB has undertaken a campaign to outlaw heretofore uncontroversial rules found in employee handbooks and in employers' social media policies—rules that employers maintain for a variety of legitimate business reasons."
If you've read Theater of the Absurd or have become familiar with any of the many NLRB decisions discussed therein, you'd probably agree that it's tough to argue with the Chamber's position. Additionally, if you've recently attempted to create or update employee handbook policies within your own organization, you may have been surprised at how difficult it had become to craft policies that are unlikely to draw the ire of the NLRB.
As noted by the Chamber, in its decisions the NLRB had found violations in employers' policies "dealing with confidentiality, respectful behavior, foul language, proprietary information, at-will employment, solicitation in the workplace, and dress codes" among others. The decisions centered on "the Board's reading of Section 7 of the NLRA, which says that employees have the right to engage in 'concerted activity' for 'mutual aid or protection.'" In addition to declaring that "an employer's policy or rule will be found unlawful if it bars otherwise protected activity," the NLRB also established a rule that "even if a rule does not expressly prohibit protected activity * * * it will be found unlawful under three scenarios: '(1) employees would reasonably construe the language to prohibit Section 7 activity; (2) the rule was promulgated in response to Section 7 activity; or (3) the rule has been applied to restrict Section 7 activity.'" The NLRB's expansive interpretation and application of the first test—how employees might "reasonably construe" policy language—became a focal point of several decisions that went against employers.
Just a few days ago, however, a decision came down from the NLRB that should give employers reason to hope that the "theater of the absurd" might be headed toward a final run. On August 14, 2017, the NLRB issued a decision that rejected a union's challenge to Macy's confidential information policy, to the extent it protected certain private information of Macy's customers that Macy's maintained in its records. The union argued that some of that information, such as customer names and contact information, could be used by employees to appeal to Macy's customers regarding a labor dispute or the terms and conditions of employment. The NLRB rejected this argument, finding that the NLRA does not protect employees who divulge information that their employer lawfully may conceal, and that employees may be lawfully disciplined or discharged for using for organizing purposes information improperly obtained from their employer's private or confidential records.
It should be encouraging to employers that the NLRB, on this occasion, did not issue yet another decision in which it found a way to declare yet another employer confidentiality policy invalid. Pro-employer decisions such as this have been few and far between in recent years, but perhaps more are on the way. Notably, NLRB member Lauren McFerran, who was nominated during the Obama administration, was part of the majority that sided with the employer, Macy's, in this case.
Additionally, this pro-employer NLRB decision follows closely on the heels of another employer's successful federal court challenge of an adverse NLRB decision that had protected certain tactics used by employees as part of a union-organizing campaign. In July 2017, the federal Court of Appeals for the Eighth Circuit determined that employees of a Minnesota employer, which operated several Jimmy John's franchises, had not engaged in protected concerted activity when they used certain posters and press releases at the start of flu season in connection with their employer's sick leave policy. The Eighth Circuit found that the activity was not protected because the posters and releases were part of a "sharp, public, disparaging attack upon the quality of the company's products and its business policies" and were "materially false and misleading." Therefore, the Eighth Circuit went against the NLRB and held that the employees' third-party communications demonstrated "such detrimental disloyalty as to provide 'cause'" for the employer to discharge and discipline the employees responsible for the tactics. This is another encouraging development for employers in the context of the NLRB.
The new NLRB decision discussed above is Macy's Inc. and United Food and Commercial Workers Union, Local 1445, Case 01-CA-123640, Decision and Order, August 14, 2017. The Eighth Circuit decision is MikLin, Inc. v. NLRB, Nos. 14-3099 and 14-3211, issued July 3, 2017.
---
The Benefits of Obtaining Human Resources Certification
Submitted by: Kay Phillips, Certification Committee Chair Person
You're working in Human Resources, learning from on-the-job experiences and you want more. What can you do? How do you take the lead and push your HR knowledge forward? How about obtaining a human resources certification?
While there are numerous area-specific certifications you can obtain across the various functional areas of the HR profession, only two organizations provide certification opportunities to HR professionals demonstrating you've attained knowledge and skills as a well-rounded HR subject matter expert. The Society for Human Resource Management (SHRM) offers two certification levels based on a person's HR experience and educational level, while the Human Resources Certification Institute (HRCI) offers seven certification types (although a few are specific to either a geographic or technical area).
According to HRCI, "An HRCI certification distinguishes you as a master in the HR field, with proven levels of skills and knowledge, and the competence necessary to mitigate risks and drive business results." [https://www.hrci.org/our-programs/our-certifications/overview] And SHRM shares that their certification "sets you apart from your colleagues, proving your high level of knowledge and skills."
[https://www.shrm.org/certification/about/AboutSHRMCertification/Pages/keybenefits.aspx]
You can't go wrong obtaining a certification from either organization. When you obtain certification, you've demonstrated your knowledge and skill as a HR professional.
To learn more about certification offerings, please visit www.SHRM.org or www.HRCI.org OR stop by the display table at the August or September MVHRA luncheons. It's your career, move it forward with HR certification!
---
2017 Job Shadowing Program
College Relations Committee Needs You!
WHAT: College Relations Committee Job Shadowing Program
WHEN: September 18 - 29, 2017
You sign up to volunteer to host a Wright State student majoring in HR for half or full day.
HOW: Email committee chair, Linda Dean (ldean2@woh.rr.com) to get your name on the host list.
MVHRA host sign up period is August 14 - September 1, 2017. Student sign up will be the week of September 4.
You will be matched with a student and provided their contact information. Then simply contact your student and set up a time and date for the student to shadow you in your job.
Questions? Contact Linda at ldean2@woh.rr.com or (937) 681-6394.
---
People On The Move In Dayton
Promote employees and keep your company's name in the news for free with the Dayton Business Journal.
Submit People on the Move HERE
---
See Your Article In Our Newsletter!
MVHRA members, do you have something to submit to the MVHRA Newsletter? Please send it to Matt Bakota, Newsletter Committee Chair, via email at mjb@amfdayton.com.
Or maybe you're interested in preparing an article but aren't sure where to start? Give Matt a call at (937) 223-6003 for help in getting started.
---
UPCOMING EVENTS
September 2017 MVHRA Luncheon
Wanda Flowers, SHRM's Director of Member Care, will present Drive Business Success with Workplace Flexibility.
Session Description:
Demographic and technological transformations are the new workplace reality, forcing HR and organizations to reimagine how work gets done to ensure business competitiveness. Learn how you can drive business success by harnessing the power of workplace flexibility ("workflex") to manage these workforce changes and support your organizational goals and strategy. Explore how workflex can add value to the bottom line at your organization by improving retention and employee health and well-being, reducing absenteeism and real estate costs, and increasing productivity with better engagement and a solid business continuity strategy. This session will also help you make a strong business case for the value of workflex to your leadership team, using strategic workforce planning data and performance metrics, and by benchmarking your worklife offerings and leveraging other resources available under the SHRM-Families and Work Institute partnership.
Location:
Tuesday, Septmeber 8, 2017
11:15 AM to 1:00 PM
Sinclair Community College
Building 12, Ponitz Conference Center
444 West Third St.
Dayton, Ohio 45402
---
Upcoming MVHRA 2017 Schedule
Professional Development
SEPTEMBER 12
Workshop: Leading as a Human Resource Professional by Keith Friede, Arthur J. Gallagher & Company
Luncheon: Drive Business Success with Workplace Flexibilty by Wanda Flowers, Society for Human Resource Management (SHRM)

OCTOBER 10
Workshop: Basics: Tips and Traps for HR Supervisors by Virginia Hegwood, Virginia Hegwood, LLC
Luncheon: Leading at All Levels by Lisa Kappesser, EQ Coaching Solutions LLC and Bob McEwan, Management Consulting, LLC

OCTOBER 17
Webinar: Reignite Your Talent Sourcing Strategy: Create a Data Driven Function by Bill Neese, Paycor
NOVEMBER 14
Workshop: Legal Update: Workplace Issues in Changing Times by Matthew Bakota, Auman Mahan & Furry
Luncheon: Understanding Emotional Intelligence
DECEMBER 12
Luncheon: Motivation, Inspiration and Manipulation: The Intersection Between Workplace Conflict and Workplace Culture by Judson Laipply, Award-Winning Speaker and Inspirational Comedian
Please note: Professional Development Workshops are 7:45am – 11:15am and Luncheons are 11:15am – 1:00pm
Topics and speakers are subject to change depending on speaker availability. All programs have been preapproved for SHRM and HRCI recertification.
---
Celebrate Boss's Day with MVHRA
October 10, 2017
David H. Ponitz Center @ Sinclair Community College, Bldg. 12
444 West Third St., Dayton, OH 45402
Boss's Day 2017
Enjoy our guest speakers:
LISA KAPPESSER of EQ Coaching Solutions
and
BOB MCEWAN of Management Consulting, LLC.
Their topic of discussion will be:
"Leading Men and Women to Impact the Bottom Line"
Save the Date on your Boss's Calendar!
Each member that brings a boss will be put in a raffle to win a prize!
Registration for bosses will be at the Member Rate ($19.00).
All registrations are to be made online, even if you will be paying at the door. Members and guests must register online and then can pay online or can still pay at-the-door. To pay at the door, ENTER and APPLY the MVHRA Promo Code: BOSSDAY102017 at checkout when registering online.
---
New Mailing Address/Email?
Take a few moments to review your profile regularly and update it as needed. MVHRA communications occur primarily through email. This will allow us to connect with you regarding messaging relative to the Association or time sensitive information that we want you to have as soon as possible. Update your profile by logging onto the MVHRA website, selecting My MVHRA followed by My Profile.