MVHRA Committees
MVHRA/SHRM Foundation Committee
Kody Barnett
President & Managing Director
Stratlytical Group

Beavercreek Ohio 45324
P: (937) 308-6347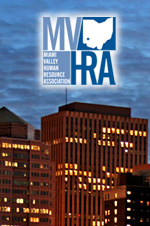 Kody Barnett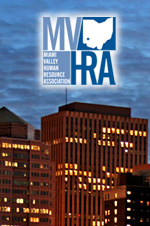 Kody began his career in a HR at a global engineering firm half a decade ago. Throughout his career, Kody has had a passion in the people that drive a business forward. He has served in the mental healthcare and automotive industries, and most notably, Kody founded the Stratlytical Management Group.
In his role as President and Managing Director of Stratlytical, he casts the vision for the HR firm. Stratlytical is a forward-thinking HR consulting firm that supports organization's seeking help with the people side of their business. Wellspace, a subsidiary of Stratlytical, is driven to break the stigma, spread awareness, and equip businesses with tools to respond to mental health challenges at work.
Previously, Kody served on the United Way of Greater Dayton's Board of Advisors for Greene County. He is professionally certified as an HR professional.
Committee Co-Chair Person
Position
Open
Please contact our Chapter President if interested in this position.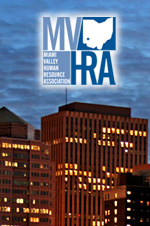 MVHRA - SHRM Foundation Committee
Educate, promote, and represent the interests of the MVHRA/SHRM Foundation and its activities to the MVHRA Chapter.
Responsible To:
The members of the chapter
The Chapter President
State Council SHRM Foundation Director
Primary Responsibilities
Educate the Chapter membership regarding the existence, purpose, and ongoing activities of the MVHRA/SHRM Foundation.
Encourage the Chapter membership to contribute financially to the MVHRA/SHRM Foundation as a show of support for the human resources profession.
Encourage the Chapter membership to support an annual contribution to the MVHRA/SHRM Foundation by the Chapter.
Advise and update the Chapter membership of the Foundation's activities and fund-raising needs.
Participate in the development and implementation of short-term and long-term strategy planning for the chapter.
Represent the chapter in the Human Resources community.
Attend all monthly membership and Board of Directors meetings.
Resources Available:
SHRM supplies the following resources for Chapter Foundation Directors
SHRM Foundation Chapter Toolkit is available at the SHRM Foundation Core Leadership Area, where you can find:

Fundraising Ideas
Newsletter Inserts
Chapter Champions Program
Chapter Pledge Form
SHRM Foundation Video
SHRM Foundation Contacts