MVHRA Committees
Past Presidents Committee
Tom Weissbrod
CEO
The Weissbrod Group, LLC
270 Monroe Concord
Troy OH 45373
P: (937) 216-0075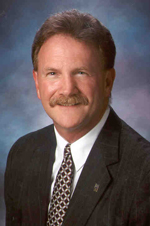 Tom Weissbrod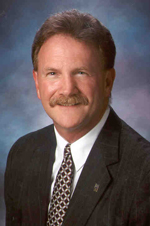 Committee Co-Chair Person
Position
Open
Please contact our Chapter President if interested in this position.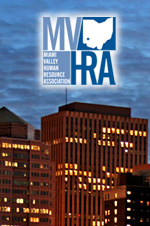 Erin (Henry) Rastikis, SHRM-CP
Servant Leader, CEO
ITsHRc, LLC
3401 Ridgeway Rd
Kettering OH 45419
P: (937) 321-1069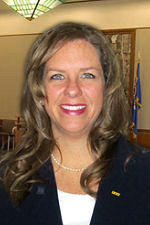 Erin K. (Henry) Rastikis , SHRM-CP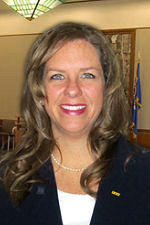 Erin has more than 30 years experience in Human Resources and is a long-time active contributor to the Miami Valley Human Resources Association. The following are the positions she has held with MVHRA:

President (2012-2013), President- Elect (2011-2011), BRAC Inbound (2010-2011), Workforce Readiness Committee (03/2011-12/2011), Community Relations Committee (2007-2010), Past Vice-President (01/2002-01/2003), Vice-President (01-12/2001), Job Opportunities Chair (01-12/1999), Treasurer (01-12/2000), Public Relations/Reception Chair (01/1996-12/1998)
Her education includes an Associates of Applied Science from Sinclair Community College in Business Management, a Bachelor of Science in Human Resources Management from Capital University and a Master of General Administration with a concentration in Organizational Behavior. Erin is PHR/SHRM-CP certified. She owns "IT's 'HR', C?" a company focused on Executive Recruiting and Human Resources Consulting.
Marva Cosby, SPHR, CPC
President
Cosby Consulting Group, LLC
893 S. Main Street #208
Englewood OH 45322
P: (937) 609-0734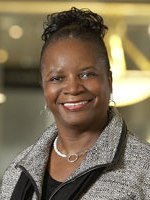 Marva Cosby , SPHR, CPC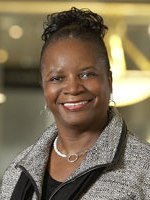 After more than 30 years in HR leadership, in 2012 Mrs. Cosby retired as Human Resource Director with Eastman Kodak Company. She has held similar leadership positions with Hobart Brothers Corp., Fujitec America and Robbins & Myers, Inc. Additionally, from 2007-2009 she served as adjunct professor of Human Resource Management for second year master's degree students with Antioch University Midwest.
An active community volunteer, Mrs. Cosby was selected by the Cox Media as a 2012 Ten Top Women honoree. Her community and professional volunteer experience includes currently serving on the Antioch University Midwest Board of Trustees. For more than 10 years she served on the Sinclair Community College Board of Trustees, Executive Committee. Other volunteer experience includes serving on the Boards of the Montgomery County Workforce Policy Board; the Greater Dayton Area United Way and County Corp. She is an active member of Delta Sigma Theta Sorority, Inc., a public service organization. Additionally, Cosby is a member and past president of the Miami Valley Human Resource Association, the local chapter of the Society for Human Resource Management.
LaTonia McCane, SHRM-SCP
Director, Human Resources
The Dayton Foundation
1401 S. Main Street
Dayton OH 45409-2670
P: (937) 225-9963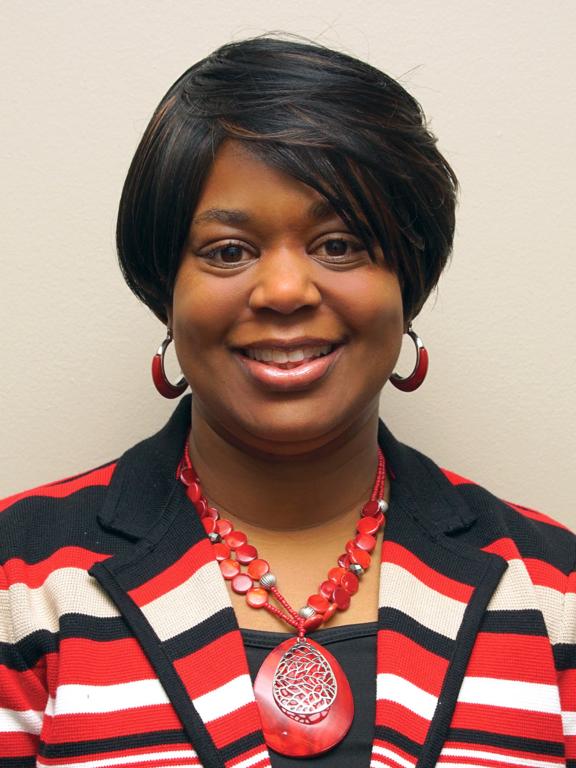 LaTonia J. McCane , SHRM-SCP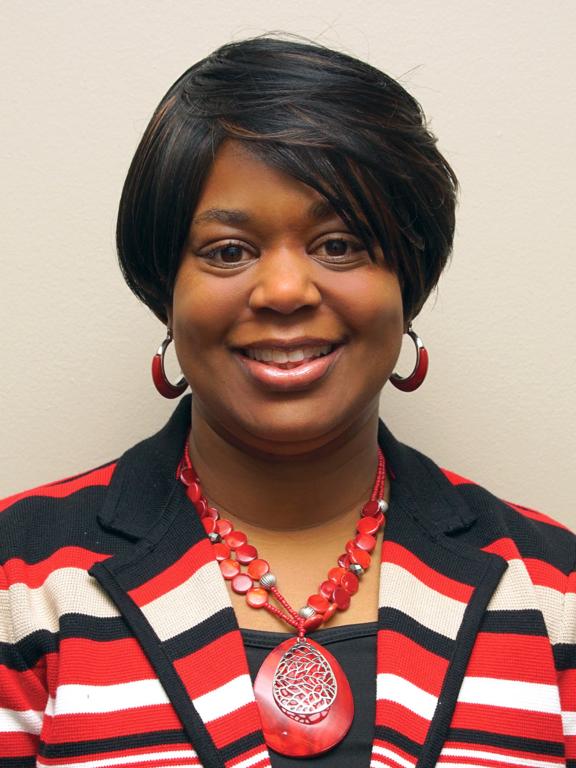 LaTonia is currently employed with The Dayton Foundation as a Human Resources Specialist. In this role, she carries out all human resources and administration activities. She has developed a solid HR background during her career having 10 years of experience in corporate retail and over 17 years in the Human Resources profession. Prior to joining the Foundation, LaTonia worked for Target Corporation as the Market Team Relations Leader. While at Target she wore many hats, from leading all staffing processes and administering compensation programs to conducting training seminars and ensuring employee satisfaction.
LaTonia received a Bachelor of Science Degree in Human Resource Management from Ball State University and holds a Master's Degree in Management from Antioch University Midwest. She is PHR certified and an active member of SHRM.
Virgil McDaniel, PHR
Executive Director/CEO
Project Cure Inc.
1800 N James McGee Blvd
Dayton OH 45417
P: (937) 267-5093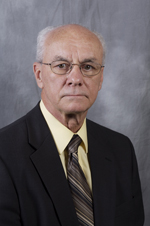 Virgil F. McDaniel , PHR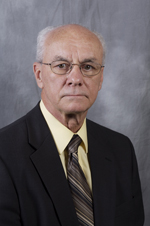 Virgil McDaniel is the Vice President of Human Resources for EGI, Inc. He graduated from the University of Dayton with a degree in Police Administration and Business. He is certified through the Society of Human resource Management as a Professional in Human Resources.
Before joining EGI, Inc., Virgil was with the City of Dayton Police Department and retired after 28 years of service at the rank of Lt. Colonel.
Professional affiliations include SHRM, MVHRA, the FOP of Ohio, Inc., and Police and Fire Retiree's of Ohio, Inc. Virgil currently serves on the boards of Project Cure, Inc., the Estates of Silvercreek Homeowners Association and Captain John C. Post FOP 44.
Kelly O'Connor
Benefit Plan Communications LLC
3511 Harmeling Drive
Beavercreek OH 45440
P: (248) 892-3501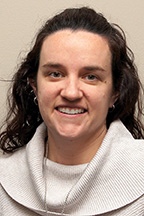 Kelly O'Connor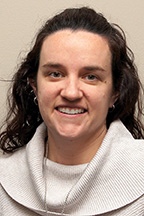 Kelly is an experienced HR Communications professional. She focuses on creating clear, understandable employee communications.
Kelly worked on HR/benefits communications for over 11 years at a communications firm partnering with a variety of Fortune 500 companies. She studied Human Resource management at Central Michigan University and held several HR internships.
With MVHRA, Kelly has served as Networking/Publicity Chair, Treasurer, President Elect and President. She is currently serving as Past President and SHAPE coordinator. Kelly is also a member of SHRM and a resident of the Dayton-area community.
Linda Wells, PHR
Talent Specialist
Wright-Patt Credit Union
3560 Pentagon Blvd
Beavercreek OH 45431
P: (937) 912-7064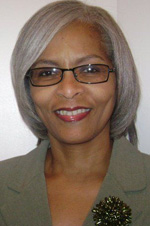 Linda Wells , PHR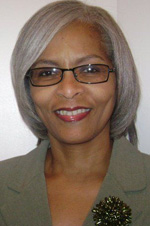 An active member of MVHRA for 10 plus years with previous board positions as, President, Vice President, Secretary and Chair of the Diversity Committee. Currently employed with Wright-Patt Credit Union as an HR Talent Specialist responsible for designing and implementing learning solutions along with spearheading recruiting. Previously employed with CompuNet Clinical Labs where she was responsible for recruitment/retention strategies and prior to that with Standard Register, for 30 plus years. Worked as an Organizational Effectiveness Business Partner supporting various business groups within the organization. She has a strong background in talent management, employment law and employee relations. In addition, Linda is the current Membership Director for Ohio State SHRM.
Linda is PHR certified and an active member of SHRM. She completed Sinclair Community College's Human Resources Management Professional Development Series in March, 2003.
Past Presidents Committee
The Past Presidents Chair serves in a consultative capacity, providing advice, guidance, counsel and support to the Board.
Primary Responsibilities
Forms and directs activities of the Past Presidents Committee.
Makes recommendations to the Board on a wide range of issues and topics.
Assists Board directors and chairs in the accomplishment of projects and duties.
Provides input in identifying the slate of officers to be presented to the general membership for election.
Assists in completing the annual Board election process.
Attends monthly membership and Board of Director meetings.
Position Requirements:
Past President of MVHRA
Member of MVHRA and SHRM.

Accreditation as a PHR, SPHR, SHRM-CP, or SHRM-SCP highly desired.