MVHRA Committees
Diversity and Inclusion Committee
Debra Monk, SHRM CP
Organizational Development Consultant
TriHealth
625 Eden Park Drive
Cincinnati OH 45202
P: (937) 874-7190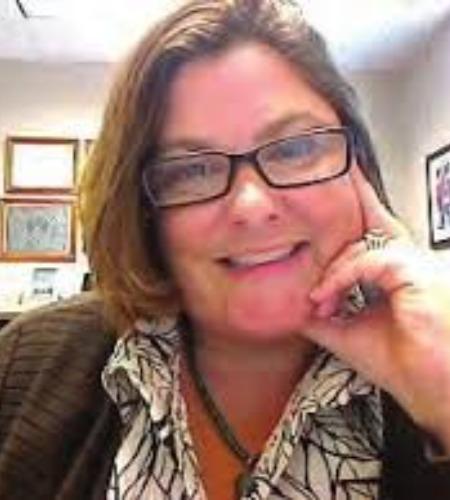 Debra Monk , SHRM CP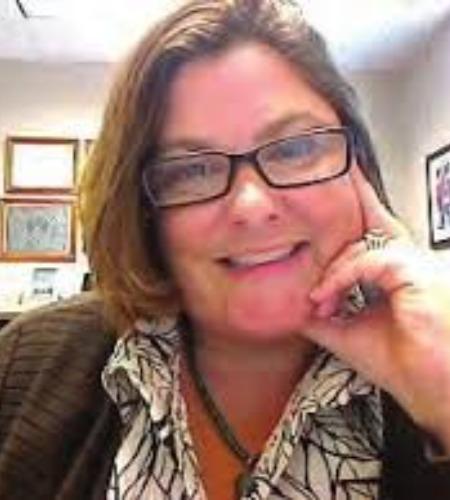 Committee Co-Chair Person
Coretta Tengesdahl, HRBP
Chief People Officer
Miami Valley Child Development Centers
215 Horace St
Dayton OH 45402
P: (937) 226-5664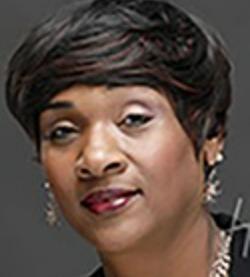 Coretta Tengesdahl , HRBP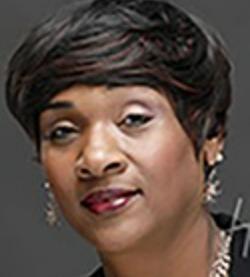 I am an enthusiastic HR leader focused on leaning in with compassion as we ensure that we are listening and treating employees with dignity and respect.
Our Vision:
To provide programs and resources that promote diversity as a strategic component of MVHRA overall mission which is critical to our individual and organizational success as Human Resources professionals.
Mission
Promote an environment that recognizes and reflects the Miami Valley community's multi-culturalism in membership demographics, program topics and community involvement activities.
Objectives
Education – Provide our members with tangible skills and competencies that can be used in developing initiatives and managing diversity in their workplaces.
Information – Provide communication on diversity-related topics through newsletters, programs and workshops. Develop a presence on the MVHRA.org website for diversity information.
Awareness – Understand that diversity is an integral part of Human Resources management. Diversity must be reflected in the philosophy, policies and practices of MVHRA.
Diversity, Equity, & Inclusion Library
Inclusive Diversity: The Game Changer by Toni Carter (Video)
Don't Put People in Boxes (Video)
Why are All the Black Kids Sitting Together in the Cafeteria by Beverly Daniel Tatum, PhD (Book)
White Fragility: Why it's so hard for white people to talk about racism by Robin Diangelo (Book)
The Inclusive Mindset, Book by Justin Jones
Diversity in the Workplace, Book by Bari Williams
Diversity Equity & Inclusion for Trainers: Fostering DEI in the Workplace, book by Maria Morukian
Top 15 Reasons your Employees Stay by Beth Sunshine
Disability Visibility by Alice Wong (Book)
Four Hundred Souls by Kendi and Blain (Book)
The Heartbeat of Wounded Knee by David Treuer (Book)
How to be an AntiRacist by Imbram and Kendi (Book)
Love Wins by Cenziper and Obergefell (Book)
Me and White Supremacy by Layla Saad (Book)
Minor Feelings by Kathy Park (Book)
The Undocumented Americans by Carla Villavicencio (Book)
Benefits of Promoting Gender Diversity in the Workplace: https://blog.vantagecircle.com/gender-diversity/
Understanding Generational Diversity: https://www.linkedin.com/pulse/understanding-generational-diversity-why-its-future-mary-cooney-phd
How your diversity and Inclusion initiatives can include veterans: https://www.americanexpress.com/en-us/business/trends-and-insights/articles/how-your-diversity-and-inclusion-initiatives-can-include-veterans/
How to celebrate diversity at work through your language: https://www.linkedin.com/pulse/how-celebrate-diversity-work-through-your-language-?trk=pulse-article_more-articles_related-content-card
---
Local Diversity Speakers
Speakers Resource List:
Dr. Karen Townsend
drkaren@drkarentownsend.com
www.drkarentownsend.com
Joyce Whitaker,
Human Resource Consultant
937-602-1659
jwhitaker@pcbrandssolutions.com
President of MVHRA
Eric Ellis, CEO of Integrity Development
www.integritydev.com
ericellis@integritydev.com
513-874-6836

Eric Ellis is President and CEO of Integrity Development Corp., a full-service management consultancy providing strategic Diversity, Equity, and Inclusion (DEI) solutions. An innovator and thought leader, Eric has over thirty years of experience in DEI strategy and facilitation. His collaborations with senior leadership, HR professionals, and internal DEI practitioners produce sustainable results, transforming organizational cultures into people-centered workplaces that inspire employee engagement and a sense of belonging. Eric has assisted some of the world's most admired companies in developing and implementing innovative DEI solutions, building cultures of respect that lead to higher employee performance and better business results. Eric was named one of the Top 100 DEI Experts in the World by the Society for Human Resource Management (SHRM) and serves on SHRM's Inclusion & Diversity Expert Panel. He is also SHRM's Subject Matter Expert for their newly designed Inclusive Workplace credential. Eric is known as a master communicator and was named "Cincinnati's Diversity Fixer" by The Cincinnati Enquirer. An award-winning entrepreneur, Eric received Ohio's Minority Business of the Year recognition and the NAACP President's Award, in addition to many other accolades. Eric is also an author and national keynote speaker. His regional bestselling book, Diversity Conversations, explores the practical application of managing inclusion. Eric can be heard on his weekly broadcast, Diversity Conversations, every Saturday at 9:30 a.m. ET on Facebook Live @elliseric.

Debra Monk,
HR Business Partner, Morris Furniture Company
Debra has started her second career in Human Resources after retiring from Higher Education in 2020. She has 30 Years of experience facilitating DEI sessions. She focuses on her own journey as a white female while illustrating the lessons learned and the key concepts important to the journey.
debramonkshack@gmail.com


Dr. Rachel Wagner

Dr. Wagner is an assistant professor in Higher Education and Student Affairs at Clemson University. She completed her doctorate in Social Justice Education at the University of Massachusetts Amherst. Prior to her faculty appointment at Clemson she served for 16 years in progressively responsible positions in housing and residence life. Her research and practice has focused on social justice approaches to Student Affairs. (Home base: Clemson, SC) She can be contacted at rwagne3@clemson.edu

Dr. Natasha Croom

Dr. Croom serves as the Associate Dean of the Graduate School at Clemson University. Before coming to Clemson in 2016, Croom served as assistant professor of higher education and student affairs at Iowa State University. She holds a bachelor's degree in psychology from Texas A&M University-Kingsville, a master's degree in higher education administration from Texas A&M University-College Station, and a Ph.D. in educational leadership—higher education from Iowa State University. She currently serves on the editorial boards of Journal of Diversity in Higher Education and Journal of College Student Development. Her research interests include intersectional identity development in college; access, equity, and success for womyn of color and other minoritized communities in post-secondary environments; and critical race theory, critical race feminism, and critical qualitative inquiry in higher education research and practice. Dr. Croom can be reached by email at nncroom@clemson.edu
Dr. Alina Wong

Vice President for Diversity, Equity and Inclusion at Macalester College. Awong3@macalester.edu